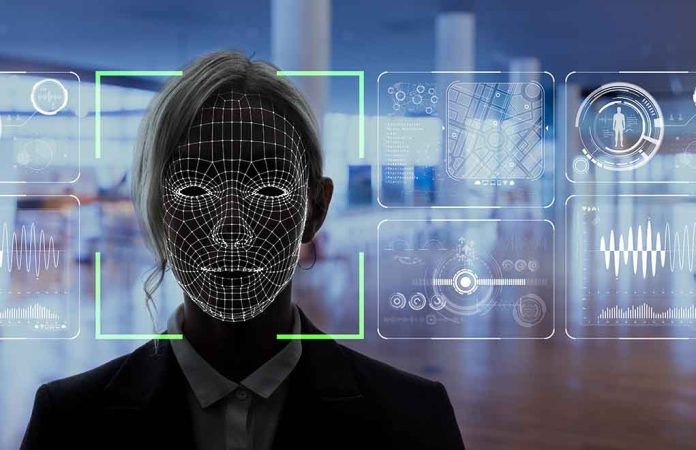 (RepublicanPress.org) – Facial recognition software is currently used for everything from unlocking smartphones to rescuing kidnapped individuals. Similarly, some businesses have started incorporating the identification system to ensure their patrons' safety. Radio City Music Hall in New York City has such a system set up for security purposes at the venue's live shows.
Toward the end of November, Kelly Conlon, her daughter, and a girl scout troop headed to The Big Apple to watch the music hall's Christmas Spectacular Show. Upon entering, the woman heard her description over the intercom. Security approached, asked for her name and identification, and ultimately barred her from the establishment.
Today's cover: James Dolan uses facial software to boot lawyer he hates from Radio City https://t.co/TBOG2bSlTd pic.twitter.com/LHveMvGJi2

— New York Post (@nypost) December 21, 2022
Conlon is a New Jersey attorney who works for Davis, Saperstein, and Solomon — a law firm currently involved in a personal injury lawsuit against the company that owns the venue. The owners, MSG Entertainment, told People magazine the company has a "straightforward policy" against allowing certain firms and attorneys from entering its establishments.
Since Conlon works at one of those firms, she wasn't allowed to remain in the building. MSG said they previously notified the law practice of the policy multiple times. However, NBC New York reported one of the woman's colleagues is threatening the venue's liquor license, saying the use of facial recognition software is "un-American."
MSG is open about its choice to use facial recognition software. The New York Post reported there is a sign at the hall telling guests about the security measure.
What do you think of the increasing use of facial recognition software?
Copyright 2022, RepublicanPress.org