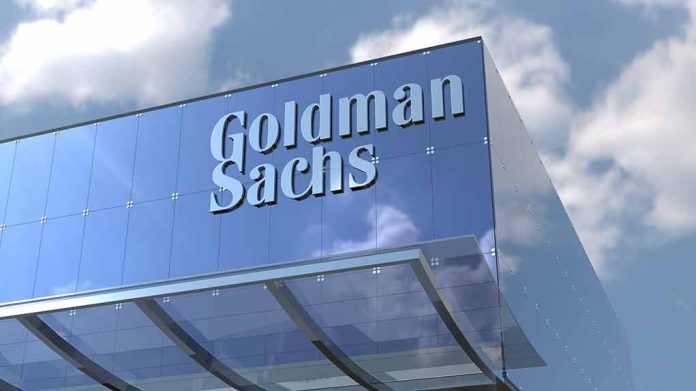 (RepublicanPress.org) – The Goldman Sachs Group is a Manhattan-based multinational investment banking and financial services company ranked second worldwide in revenue. Sadly, officials recently found one of the financial institution's staffer's body three days after his disappearance.
On Tuesday, August 1, New York City television station WPIX-11 reported that police officers discovered the body of 27-year-old John Castic floating in a creek less than half a mile from where he disappeared.
Body of Goldman Sachs analyst John Castic, who vanished after concert, pulled from NYC waters — weeks after another man was found in same creek https://t.co/vMN75ggIJm pic.twitter.com/WM6mTDCmeA

— New York Post (@nypost) August 1, 2023
Friends and family members said they last saw him the previous Saturday after viewing a performance of a local music group at a Bushwick nightclub at about 3:00 a.m. WPIX posted footage of him walking past a nearby pizza-vending truck, wearing khaki pants and a floral patterned shirt.
Police sources told the New York Post that medical personnel recovered Castic's remains after an unnamed individual reported seeing a bloated shirtless body floating in a branch of the East River tributary. They indicated that the corpse showed no apparent signs of injury besides the aftereffects of drowning.
The victim's father, Jeffrey Castic, talked to Fox News Digital about the incident. He related that officials recovered his son's body and confirmed his identity. He said that it appeared that the death was caused by a "misadventure."
The elder Castic also said officials located his son's wallet and phone on his body. He told Fox News that NYPD officials called the family early Tuesday afternoon to advise them of their son's death.
Goldman Sachs' Chief Executive Officer David Solomon emailed a brief statement to media outlets. Noting that Castic was a "dedicated [and] driven member" of the financial institution's controllers team, he expressed fellow workers' shock and sadness upon learning of the young worker's "tragic passing."
Solomon also expressed the company's condolences to Castic's parents and other relatives. He concluded his remarks by stating that the Goldman Sachs family would deeply miss Castic.
As of August 3, the New York Medical Examiner's Office was continuing its investigation into the cause of Castic's death. While this hasn't been confirmed, Castic's father said he may have died from a peanut allergy, according to The Daily Mail.
Copyright 2023, RepublicanPress.org