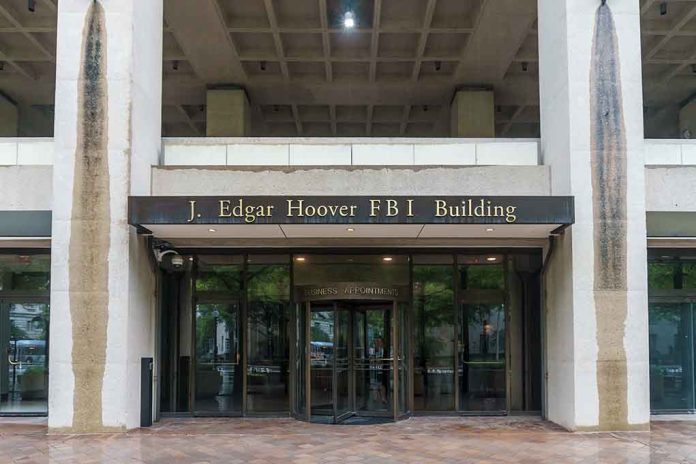 (RepublicanPress.org) – The National Center for Missing & Exploited Children reported statistics from the FBI regarding missing kids. According to the bureau, over 337,000 entries were put into the agency's National Crime Information Center database in 2021. In 2020, those entries were even higher at over 365,000. Some cases don't have a happy ending, but other times they do. A few weeks ago, a 13-year-old girl from Texas was reported missing. Deputies and the FBI just worked together to get her back home.
On March 13, Fox 8 reported the Davidson County Sheriff's Office in Davidson County, North Carolina, recovered the young teen alive. Detectives said they found the girl locked in a shed over 1,000 miles away from her home. The suspect, Jorge Ivan Santos Camacho, was apparently living in the outbuilding because he had no other place to stay and was friends with the property owner's son. The owner claimed to have no idea the teen was locked away inside his shed.
Reports said 34-year-old Camacho used a social media app to convince the young girl to leave her Texas home. When the suspect allegedly picked her up, nearby security cameras captured images of his vehicle. That information led Texas police and the FBI to Camach. The authorities passed that crucial info to local police, who then went and rescued the child.
Unfortunately, the teen girl did not get away unscathed, as evidenced by the array of criminal charges filed against Camacho. Police officers charged him with child abduction, statutory rape, felonious restraint, human trafficking, and indecent liberties with a child.
Davidson County Sheriff Richie Simmons believes there should be school courses to teach children about the dangers of social media. He said the recent incident is exactly "how kids are sold into human trafficking." Although Simmons was happy police were able to track down and rescue the victim, he admitted that might not always be the case. He called for parents to watch their kids more closely online to keep them safe.
Copyright 2023, RepublicanPress.org