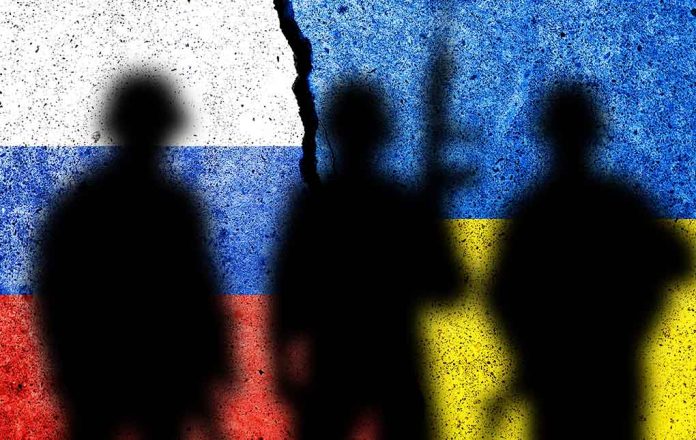 Chaos UNLEASHED – Deadly Missile Strike Reported
(RepublicanPress.org) – Since the beginning of the war in Ukraine, there have been a tremendous amount of casualties in the invaded country — many of whom are civilians. On July 14, a missile strike from Russia hit Vinnytsia, a city in the center of the nation, reportedly killing at least 23 people and injuring over 100 others.
Sadly, three casualties among the dead were children under 10 years of age. Ukrainian President Volodymyr Zelenskyy revealed on social media that the death count is not final yet.
Civilian Attacks
The foreign leader called the attack an act of terror during a video speech submitted to a war-crimes conference in the Netherlands. However, this isn't the first time the Kremlin allegedly targeted the innocent.
On July 10 and 11, Russian troops reportedly aimed three rockets at residential buildings, a school, and a business center in Kharkiv, resulting in multiple civilian deaths — including kids. Local Governor Oleh Syneihubov called the move "absolute terrorism."
Just a day or two prior, forces from Moscow attacked an apartment building in the town of Chasiv Yar, killing 48 people. Only nine survivors were pulled out from under the rubble. Zelenskyy responded by saying Russian President Vladimir Putin was intentionally aiming for innocent people. On July 13, artillery strikes near Mykolaiv resulted in the deaths of five civilians, damaging homes and a hospital.
Although horrific, the recent reported death tolls pale in comparison to the massive grave sites officials found full of civilians in the Bucha region of Ukraine in April. The sites reported contained about 9,000 bodies, including men, women, and children. Kyiv Region Police Chief Andriy Nebytov reported there were signs of torture among the victims. Putin brushed off the slaughter accusations as fake.
The War and Suspected Crimes
War is still a reality in Ukraine as Russian forces recently took control of Severodonetsk and Lysychansk in the Donbas region. Kyiv officials believe the enemy troops are taking some time to regroup, although they are still reportedly shelling towns.
Given Russia's accused aggression against civilians, Ukrainian Foreign Minister Dmytro Kuleba is calling for a war crime tribunal against the nation. He said the attack against Ukraine has been especially brutal and he wants the international community to punish Putin's country for his activity. Over 40 countries, including the US, are answering the plea. They agreed to help with the investigation into the alleged crimes perpetrated by the Russian leader and his military while in Ukraine.
Copyright 2022, RepublicanPress.org