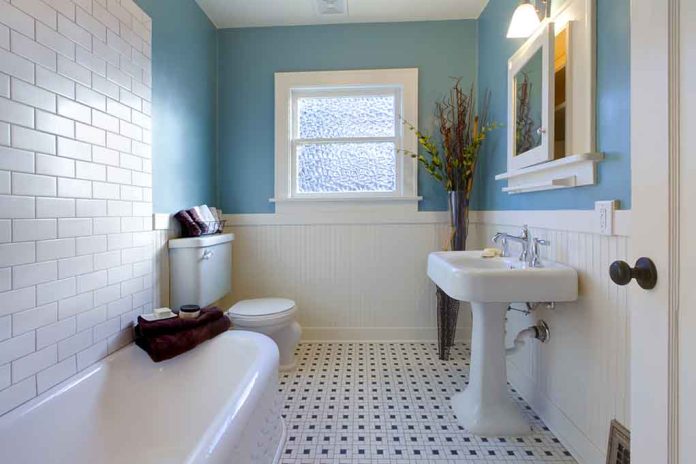 (RepublicanPress.org) – The United States Consumer Product Safety Commission (CPSC) has been busy this year, issuing 167 recalls, 11 involving toys as of June 26. The federal watchdog recently issued an urgent notice regarding a popular line of bath toys.
On June 22, ZURU Toys issued a voluntary recall through the CPSC of the full and miniature-sized versions of its Robo Alive Baby Shark Sing and Swim Bath toys outfitted with plastic top fins instead of the newer silicone ones. The recall involves roughly 6.5 million full-sized products and one million mini ones.
ZURU noted on its website that the company received "a small number of complaints" regarding the products' safety even though it passed all safety tests mandated by the CPSC. The recall notice elaborated on the situation, advising that the toymaker received a dozen reports of children sitting or falling onto the full-sized version of the bath toy, resulting in puncture wounds, lacerations, and "impalement injuries."
The CPSC reported that nine incidents required sutures or other medical attention. Fortunately, the commission and toymaker hadn't received any reports of injuries sustained from the bath toys' miniature version.
#Recall: 7.5 mill. Robo Alive Jr. Baby Shark Sing & Swim & Robo Alive Jr. Mini Baby Shark Bath Toys; impalement, laceration & puncture risks. Get refund. CONTACT: 833-820-0839, https://t.co/eu7WOSvS3v, https://t.co/IAla72Xuzr.

Full recall notice:https://t.co/krWKhOI6Aa pic.twitter.com/iPOehAY3h4

— US Consumer Product Safety Commission (@USCPSC) June 22, 2023
Consumers who have either of the recalled baby shark toys are directed to stop using them immediately and follow several steps to receive a refund of $14 for the full-sized products and $6 for the miniature version.
Contact Zuru at www.recallrtr.com/bathshark to register for a refund and receive a unique code.
Disable the shark toy's top fin by cutting and removing it on the full-size model and bending it over on the mini version.
Mark the side of the toy with the word "recall" and the unique registration code.
Upload a photograph of the disabled and marked shark toy on the registration page.
Once a photograph is received, customers will receive their refund as a virtual, prepaid Mastercard.
Likewise, New Zealand, home of ZURU Toys founders Nicholas and Matthew Mowbray, issued an "urgent recall" through the island nation's Ministry of Business Innovation and Employment.
Copyright 2023, RepublicanPress.org