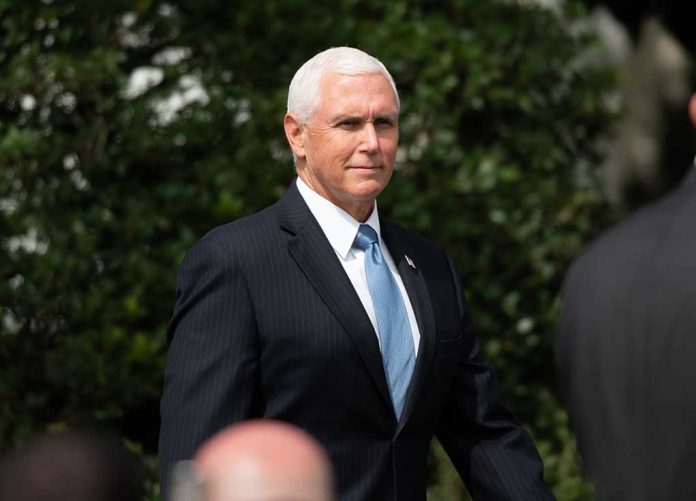 (RepublicanPress.org) – While many news outlets are focused on the recent indictment of former President Donald Trump in Manhattan, other cases are continuing in quiet procession. Special Counsel Jack Smith is handling two of those cases against the former US leader — his role, if any, in the Capitol riot on January 6, 2021, and the investigation into the confidential documents Trump took to Florida when he left office.
On April 5, The Wall Street Journal announced a potential blow to Trump in one of those cases. Federal Judge James Boasberg recently ruled that former President Mike Pence had to testify in front of a grand jury in the January 6 case — and he doesn't plan to appeal the decision.
The Ruling and Reasoning
In a March ruling, Boasberg said the former vice president had no choice but to reveal the conversations he shared with Trump before the January 6 incident, despite the former president's lawyers trying to claim executive privilege. However, the judge permitted Pence to refuse questions about his role as leader of the Senate during the certification process when he was vice president.
Those duties fall under the Speech or Debate Clause in the US Constitution, which protects congressional members from answering questions in court about their actions in the legislature. Conversations with the former president don't fall under that clause because Pence was not acting as the president of the Senate during those exchanges. Pence's spokesperson said he will "comply with the subpoena as required by law."
Recent Movements
On April 4, CBS News reported a federal judge denied Trump's plea to stop his former chief of staff, Mark Meadows, and others from testifying against him before the grand jury in the insurrection case. Again, the former president was trying to claim executive privilege but failed. Now, Meadows and a number of aides will testify in the January 6 probe.
Smith is investigating whether or not Trump tried to interfere with the 2020 presidential election in any way. Prosecutors have talked to many of the former president's aides and allies regarding the matter. Recently, Insider reported that the special counsel was investigating an alleged meeting Trump had with attorney Sidney Powell in December 2020, where they discussed the integrity of the voting machines used during the election. There was apparently a heated conversation about seizing those machines, but several people quashed the plan.
As for any particular evidence against Trump, in either case, Attorney Jack Smith is keeping most of that information close to the vest. For this reason, the timeline of when either investigation against the former president will conclude is unclear.
Copyright 2023, RepublicanPress.org