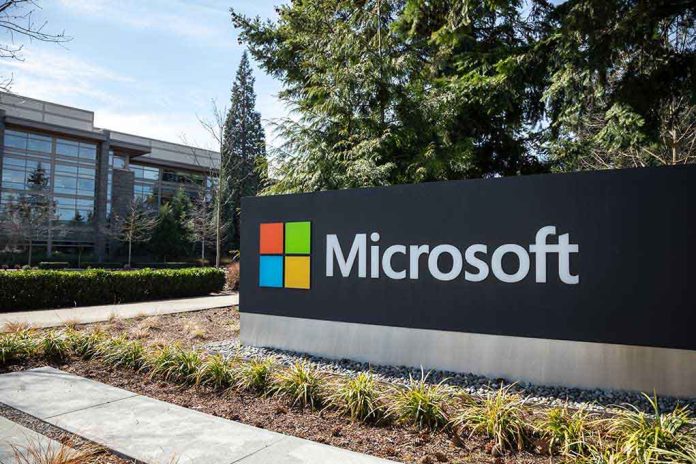 Russia INTEL Dropped – Disturbing Allegations!
(RepublicanPress.org) – Microsoft released a report on June 22 outlining Russia's cyber approach to fighting the current war in Ukraine. The company alleged the aggressor used and continues to use cyberattacks to take down computers in targeted countries, spread misinformation worldwide, and spy on areas both inside and outside of Ukraine — including the United States and NATO countries. The tech giant said this new way of war makes sense in the age of technology, as wars typically take advantage of state-of-the-art resources; in this case, that means the internet.
Russia's Cyber Activities
Microsoft stated that Russia used a three-pronged "cyber strategy" to assist in its invasion of Ukraine on February 24. The first portion concentrated on cyberattacks within Ukraine, which the tech giant said actually began the day before troops crossed the border for a physical invasion. The move was reportedly an attempt to take down the country's virtual infrastructure, to weaken its defenses, and make it more vulnerable to attack. According to Microsoft, Russia focused on corrupting servers and destroying data from Ukrainian computers.
Next, the company reported that Russia focused its cyberattacks on countries stepping in to aid Ukraine. In total, the Kremlin intruded on 42 countries, with the main target being the United States. The country also had its sights on Poland, Sweden, Finland, Denmark, Norway, Turkey, the Baltic states, and NATO members. The goal was reportedly to infiltrate through the internet, gather information about the governments of these countries and aid they planned to provide and insert digital codes to continually steal information.
Finally, the Microsoft report alleged that Russia used cyber technology to spread propaganda about the reasons for its attack against Ukraine. Not only did the effort target its own Russian population in order to gain support under false pretenses, but the country continues to use disinformation to divide allied countries supporting the Ukrainians who are simply protecting their country. In all, Russia is reportedly using its cyber influence as an arm of war to spread "false narratives" and seed doubt and division worldwide through websites and social media. Disturbingly, disinformation from Moscow is nothing new, according to the State Department.
Research Takeaways
Microsoft feels the cyberattacks used by Russia must spark a response from the tech community to combat the strategy going forward. To that end, the company suggests developing defensive strategies to detect the threat, defend against the attack, stop the digital invasion, and defend against future incidents. Microsoft also believes there needs to be heavy concentration on eliminating ransomware attacks.
Microsoft stated it is committed to helping create new ways to protect democracy by coordinating with other organizations and governments bent on the same goal.
Copyright 2022, RepublicanPress.org