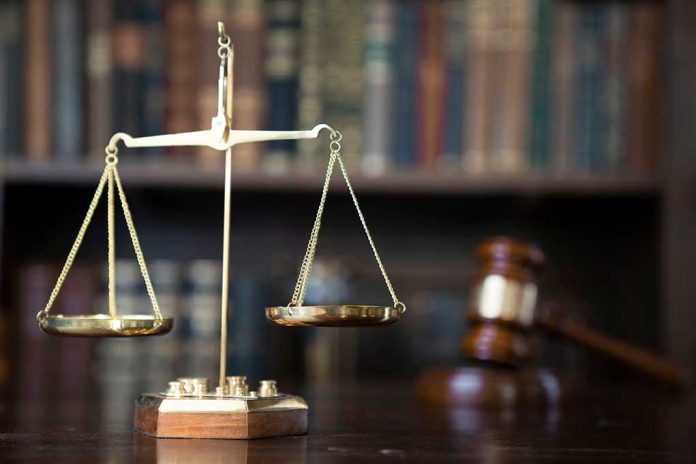 Abortion VOTE Incoming – It's Happening
(RepublicanPress.org) – Nearly 754,000 Michiganders signed a petition to place an initiative on the November 8 ballot to make abortion a constitutional right within the state. The Board of State Canvassers (the Board) deadlocked along partisan lines on the measure after pro-life groups complained about spacing errors in the proposal's text. However, the Michigan Supreme Court recently ruled in favor of allowing voters to decide the abortion question.
On September 8, Michigan's highest court granted a petition for a writ of mandamus and directed the Board to certify the petition and place the Right to Reproductive Freedom Initiative on the general election ballot within 24 hours. The measure passed 5-2, with one Republican justice voting with Democrats.
A question on Michigan's November ballot asking voters to put the right to an abortion in the state constitution could have a powerful effect: drawing more left-leaning voters to the polls and boosting Democrats' power in the battleground state. https://t.co/P5elHZgVJm

— Newsmax (@newsmax) September 10, 2022
Chief Justice Bridget Mary McCormack wrote the court's opinion and blasted Republican board members, calling their action a "sad marker of the times." She also tore into their legal argument accusing them of attempting to "disenfranchise millions" of citizens. The judge said the validity of enough signatures to "warrant certification" of the measure on the ballot was "undisputed."
McCormack also railed against conservative Board members for attempting to use a "technicality" in a "game of gotcha gone very bad."
Justice Richard Bernstein echoed that sentiment in a concurring opinion. He pointed out that more Michiganders signed the petition than any other measure in the state's history.
What do you think of the measure? Should the fate of abortion in Michigan be left up to voters this fall?
Copyright 2022, RepublicanPress.org