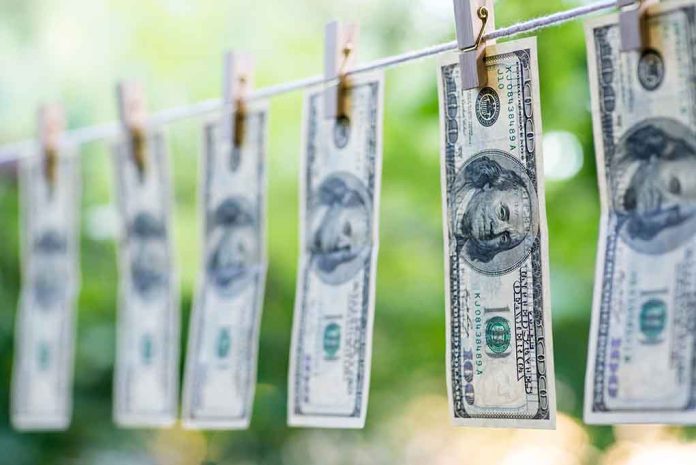 Former World Leader UNDER INVESTIGATION – It's Serious
(RepublicanPress.org) – Former Mexican President Enrique Peña Nieto has faced heavy criticism for his performance over the years. He served one six-year term, departing office in November 2018 amid plummeting approval ratings. Now, it appears he's the subject of a new criminal probe.
On Tuesday, August 2, Mexico's Attorney General's Office issued a press release confirming it launched a multi-pronged investigation for various federal crimes against an individual identified as "Enrique P." An unnamed official said the probe involved the former president.
🇲🇽 #Mexico's Attorney General's Office said it was investigating former president Enrique Peña Nieto for suspected #crimes including illicit enrichment and money laundering.

The ex-president, who now lives in #Madrid, has denied any wrongdoing.https://t.co/CLM2wqV0Ys

— FRANCE 24 English (@France24_en) August 3, 2022
There have been reports of possible corruption involving Obrascón Huarte Lain (OHL), a Spanish construction company with a branch operation in Mexico. Pablo Gomez, the head of Mexico's Financial Intelligence Unit, was quoted by AP News as stating that the company had a "symbiotic relationship" with a Nieto family business, resulting in the award of roughly $500 million in government contracts.
The investigation will look into allegations that the former president laundered money and enriched himself related to ties he supposedly has to two companies that received lucrative contracts with Mexico during his term of office.
There are also allegations that Nieto received an illegal money transfer from a relative in Mexico. (Nieto recently moved to Spain). The Gomez bolstered that claim in July, filing a complaint alleging Nieto received nearly $1.3 million (26 million pesos).
En relación con la denuncia presentada en mi contra por la Unidad de Inteligencia Financiera, estoy cierto que ante las autoridades competentes se me permitirá aclarar cualquier cuestionamiento sobre mi patrimonio y …

— Enrique Peña Nieto (@EPN) July 7, 2022
Nieto denied initial allegations detailed in the July complaint but hasn't responded to news of the AG's investigation.
Copyright 2022, RepublicanPress.org