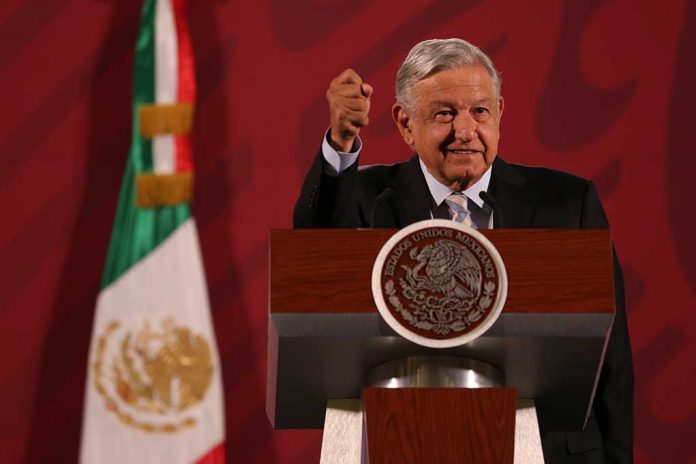 (RepublicanPress.org) – On February 22, lawmakers in Mexico approved an overhaul of the country's National Electoral Institute (INE). Reuters reported that President Andres Manuel López Obrador indicated he believed the entity is inefficient and corrupt. The measure is set to remove election staff and shutter offices in Mexico. The following Sunday, a horde of protestors descended upon Mexico City, speaking out against the move. Many citizens feel the cuts will weaken their democracy.
On February 27, US Department of State spokesperson Ned Price briefly commented about the matter, and López Obrador hit back with a dig against America. The Mexican president said his country has more democracy "than could exist" in the US. Newsmax reported López Obrador claimed he has the "evidence to prove" it, inviting the United States to debate the issue with him if they want.
Mexico's president said his country is more democratic than the United States. https://t.co/f5qhrbc0oS pic.twitter.com/70l3rGOhPG

— NEWSMAX (@NEWSMAX) March 1, 2023
Meanwhile, Price was very careful to point out during his commentary that the US respects "Mexico's sovereignty" while admitting that officials are keeping an eye on the election reform. The spokesperson also said an "independent electoral system" is healthy for a democracy and should remain non-partisan. Without mentioning Mexico specifically, Price said the secretary of state is keeping an eye on the "erosion of democracy" worldwide.
Newsmax revealed more specifics about the López Obrador administration's move. In addition to scaling back on staff and possibly closing offices, the measure would also reduce training for those who work at the polls and lower punishments for candidates who don't properly report their campaign spending. According to the news outlet, López Obrador would rather see that money go toward helping the poor and claims the cuts won't affect Mexico's democracy at all.
Despite those declarations, Reuters reported that numerous citizens waved their country's flag and dressed in the INE's color — pink — during protests staged in Mexico City. Many calls for the president's removal rang out through the town as they shouted, "Viva Mexico!"
Copyright 2023, RepublicanPress.org