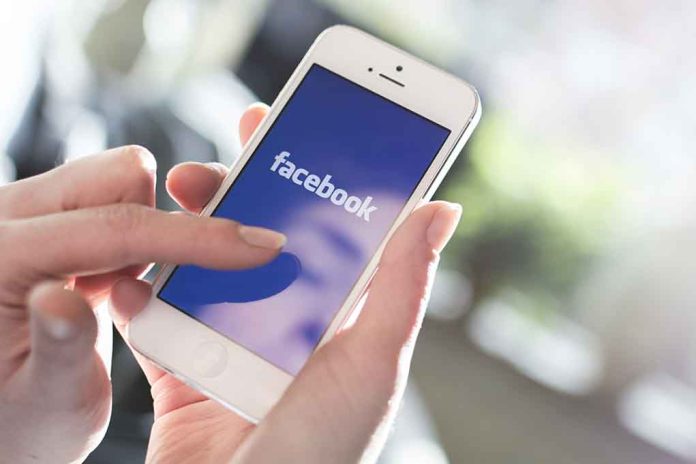 Facebook PRIVACY Nightmare – Massive Payment Incoming?
(RepublicanPress.org) – Facebook has faced countless accusations regarding its handling of users' privacy. Facebook's parent company, Meta Platforms, Inc., recently agreed to pay a massive penalty to settle a 2018 privacy case.
On August 23, Reuters reported that Meta agreed to settle a lawsuit accusing the company of tracking users' movements using data held by their smart devices without permission. The company offered to pay $37.5 million, according to a preliminary settlement agreement filed in the US District Court for the Northern District of California.
BREAKING: @Meta Platforms Inc. has reached a $37.5 million settlement of a lawsuit accusing the parent of Facebook of violating users' privacy by tracking their movements through their smartphones without permission. pic.twitter.com/5anCRZSTI3

— BNN United States (@BNNUS) August 24, 2022
The case began with the filing of Brendan Lundy et al. v. Facebook Case 4:18-cv-06793-YGR on November 8, 2018. The class action lawsuit claimed Facebook violated its own privacy policy and California law by mining data from users who disabled location services on their smartphones.
Reportedly, the platform found a workaround to determine their location using users' IP addresses instead of their mobile device's tracking system. It allegedly used this information to flood them with geo-targeted advertising.
The lawsuit cited admissions made by Facebook founder and CEO Mark Zuckerberg while testifying before Senate Judiciary Committee in April 2018 and in Facebook's written response to follow-up questions submitted two months later, on June 8, 2018.
And here are the follow-up answers @Facebook CEO Zuckerberg provided to @senjudiciary committee following his appearance before joint @SenateCommerce/@senjudiciary hearing April 10: https://t.co/yFIOHoLRkr pic.twitter.com/mC2lVrnJuS

— Edward Graham (@EdwardJGraham1) June 11, 2018
In the June document, Facebook officials conceded they used "data" from users' devices, "such as location data," to help its advertisers "reach people in particular areas." For instance, if the platform determined a user visited a "specific restaurant," it could "show them ads from an advertiser… in their area."
It remains unclear whether the court will accept the proposed agreement.
Copyright 2022, RepublicanPress.org