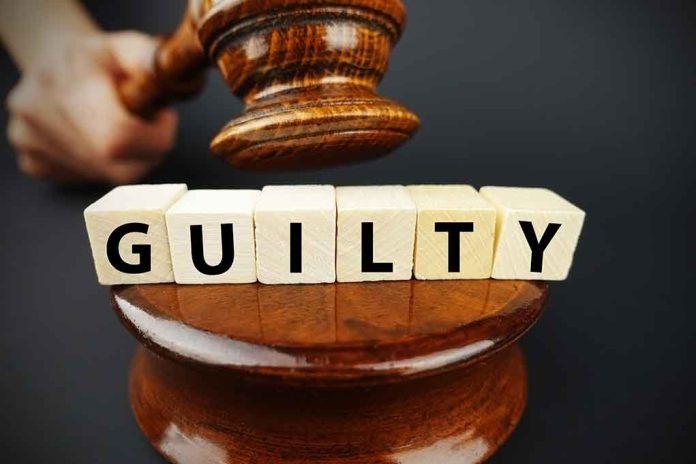 Criminal Smugglers BUSTED – Suspects Are Guilty!
(RepublicanPress.org) – Beginning in November 2019, Herdade Lokua and Jospin Mujangi from the Democratic Republic of Congo (DRC) acted as middlemen for an operation smuggling white rhinoceros horn, pangolin scales, and elephant ivory into the US. A court indicted the pair in November 2021 for 11 counts of trafficking wildlife to Seattle, Washington, and they pleaded guilty to two of the charges on July 12.
Two men from Congo admit to shipping ivory and rhino horns to US https://t.co/fd09mlwR1I pic.twitter.com/13EuImGJIY

— New York Post (@nypost) July 14, 2022
According to the Department of Justice, Lokua and Mujangi said their job was to negotiate trades of the illegal items and ship them from the DRC to the United States. The smugglers admitted to sending 49 pounds of ivory in August and September of 2020 and about 5 pounds of horn and a ton of scales to The Emerald City in June 2021.
The Congo residents were caught when they unknowingly made arrangements with an undercover FBI agent and met in Washington state to discuss a large shipment of the animal parts. The Department of Justice noted that "Operation Kuluna" was an ongoing investigation conducted by the DRC government and the Office of Homeland Security Investigations (HSI) in Seattle.
The white rhinoceros has been a protected species since 1975, and the African elephant since 1977. The pangolin joined the list in 2017. This status protects them from poaching. The Lacey Act also makes it illegal to traffic and mislabel wildlife shipments.
The convicted criminals face up to five years in jail, $250,000 in fines, and deportation.
Copyright 2022, RepublicanPress.org