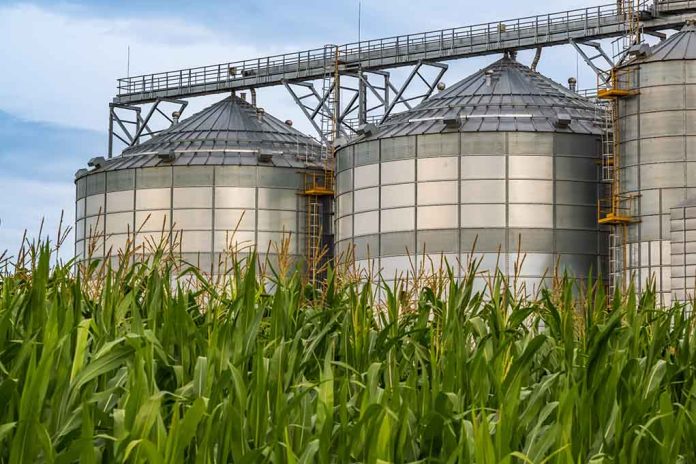 (RepublicanPress.org) – In May 2022, the City of Grand Forks, North Dakota, entered into an agreement with Fufeng USA, the American subsidiary of a Chinese-based company, to build an expansive corn milling processing plant. The move sparked backlash due to its proximity to the Grand Forks Air Force Base. However, the city's mayor is moving to halt the project.
On January 31, Grand Forks Mayor Brandon Bochenski issued a statement detailing his decision to take action to shut down Fufeng USA's proposed mill. He explained that the city had already paused construction pending a review by the interagency Committee on Foreign Investment in the US (CFIUS). It concluded that it lacked the necessary jurisdiction to prevent the company from purchasing the property.
Corporate boards and government agencies could learn a thing or two from Grand Forks Mayor Brandon Bochenski.https://t.co/IFfju92ybF

— Senator Rubio Press (@SenRubioPress) February 1, 2023
Mayor Bochenski said in his statement that the federal government asked the city to intercede and halt the project in the wake of rising "geo-political tensions." Therefore, he would recommend the city deny the approval of required building permits and "refuse to connect industrial infrastructure" — the city's only means of blocking Fufeng USA from moving forward with the mill.
The mayor thanked multiple lawmakers, including Sen. Kevin Cramer (R-ND), Sen. John Hoeven (R-ND), and Rep. Kelly Armstrong (R-ND), for their support. He concluded his statement by affirming the city's ongoing support of the Grand Forks Air Force Base.
Bochenski released his statement days after Senators Cramer and Hoeven received a letter from Andrew P. Hunter, the Assistant Air Force Secretary for Acquisition, Technology, and Logistics.
The letter thanked the two lawmakers for meeting with Department of the Air Force officials in December to discuss Fufeng's proposal to build the processing plant. Noting that the CFIUS concluded it could not halt the project, he wrote his department's view on the matter is "unambiguous." As he explained, it presented a "significant" national security threat "with both near and long-term risks" to operations conducted by the nearby Grand Forks Air Base.
North Dakota Governor Doug Burgum (R) issued a statement expressing his support for the decision by the City of Grand Forks. He also thanked Mayor Bochenski and city officials for their exemplary leadership.
Copyright 2023, RepublicanPress.org