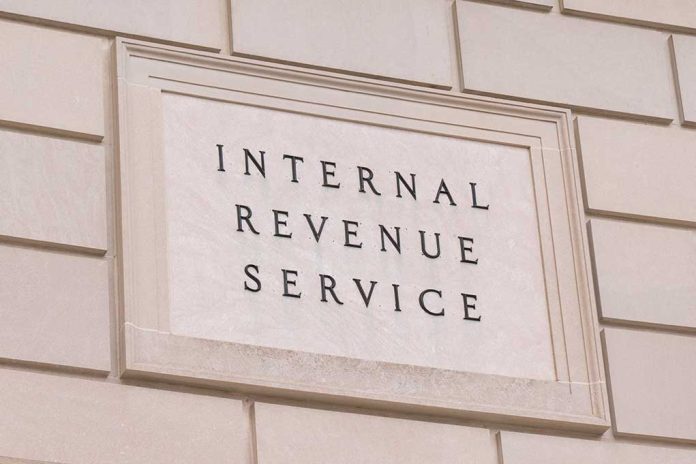 IRS Reportedly Mishandled Billions in Child Tax Credits
(RepublicanPress.org) – Each year, the federal government allows many families with kids to claim the Child Tax Credit on their tax returns. The amount comes directly off the eligible taxpayer's bill, lessening their obligation to the IRS. The credit's purpose is to help Americans "more easily afford the cost of raising" children, according to the Child Tax Credit government website. In 2021, the government allowed the money to come in the form of a monthly advancement instead of a yearly amount. However, the IRS reportedly mismanaged a staggering amount of this money.
On September 21, the Treasury Inspector General for Tax Administration released an audit report of the periodic payment program. The findings indicated the IRS sent out $1.1 billion in payments to people who didn't qualify.
The IRS sent 3.3 million child tax credit payments totaling more than $1 billion to taxpayers who were not eligible for the money, according to a new audit that underscores the difficulty of hastily implementing President Biden's push to make the… https://t.co/gDBTlBGKxo

— The Washington Times (@WashTimes) September 28, 2022
In addition, 4.1 million people who were waiting for the money to take care of their children didn't receive the funds. That amount totaled $3.7 billion in undistributed payments.
Due to errors in changing the program from yearly to monthly, the tax administration office offered some suggestions for the IRS going forward with regard to the Child Tax Credit benefit. In the audit report, it recommended the IRS investigate why payments were sent out incorrectly, simplify eligibility messages on its platform, and properly inform the public of possible advanced payments while validating "third-party sources" before using them to avoid future mishandlings.
Copyright 2022, RepublicanPress.org