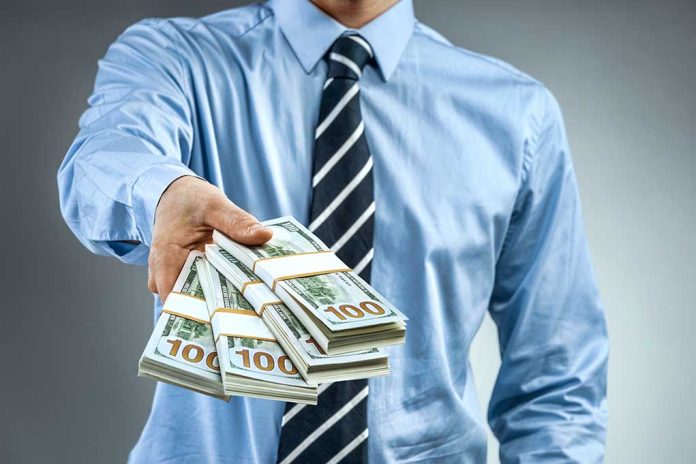 Family Gets STUNNING Gift After Deadly Tragedy – You Won't Believe This
(RepublicanPress.org) – Irma Garcia, one of the school shooting victims at Robb Elementary School in Uvalde, Texas, died protecting her students. Her husband, Joe, tragically died from a heart attack two days later shortly after laying flowers at the memorial site. The world has responded to the couple's death by raising an incredible amount of funds for the family they both left behind.
As of May 31, people have raised over $2.7 million through a GoFundMe fundraiser to support the Garcias' four children, ages 13 to 23. In an update on fundraiser, Irma Garcia's cousin Debra Austin said she believed "Joe died of a broken heart" after losing his wife. The couple were high school sweethearts who had been together for over 25 years.
Bill Pulte, a self proclaimed Twitter philanthropist, was one of the people who helped get the word out about the fundraiser. He retweeted it multiple times and called on his 3.2 million followers, who he refers to as "teammates," to donate.
Teammates of Twitter Philanthropy Help Raise $1.9 Million (now $2.125 Million) in 72 hours for Family of Slain Texas Teacher

THANK YOU TEAM FROM THE PULTE FAMILY ! https://t.co/broa8THCXM pic.twitter.com/4Lyz48CRQ1

— Pulte (@pulte) May 27, 2022
One of Irma Garcia's nephews, John Martinez, also created a GoFundMe for his aunt's family, which he later combined with the other fund. He wrote the couple was dearly loved by their community. One of the fourth graders who survived the shooting from Irma's classroom said that she and Garcia's co-teacher, Eva Mireles, saved his life and several others before they were murdered. Both educators stood in front of their students to shield them from Ramos, the shooter, in hopes of protecting them.
The world has rallied around this grieving family with incredible support and love during this horrific time. If you would like to donate to any of the families impacted by the Uvalde tragedy, GoFundMe has put together a list of verified fundraisers. You can find that list HERE.
Copyright 2022, RepublicanPress.org