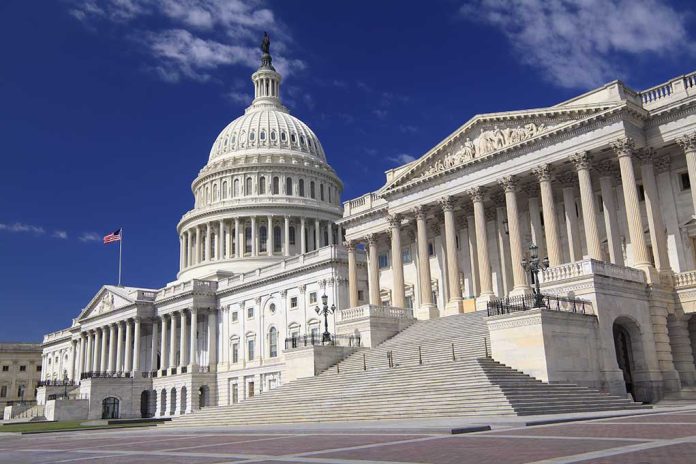 (RepublicanPress.org) – The nation's economy, crime, and abortion were extremely important issues to voters in October, shortly before the 2022 midterm elections, according to Gallup. At the time, a total of 85% of individuals surveyed said the state of the nation's economy was extremely or very important. Seventy-one percent said the same about crime, and 66% about abortion. However, new report that covers more issues indicates many Americans now say government tops their list of concerns.
On January 30, Gallup reported that the nation's government headed the list of problems facing America today. Twenty-one percent cited dysfunction in Washington DC first, an increase of 6% from the company's Nov/Dec 2022 rankings. Meanwhile:
Fifteen percent named inflation, representing a 1% decrease;
Eleven percent cited Immigration, a 3% rise;
Ten percent said the economy topped their concerns, a 6% drop.
Unifying the country (6%), race relations (5%), poverty/hunger/homelessness (5%), crime/violence (4%), and moral/ethical/family decline (4%) followed closely behind.
It's happening: "More Cite Gov't as Top U.S. Problem; Inflation Ranks Second" – @Gallup https://t.co/e2oRwIs6ZX pic.twitter.com/sfzoKxZs1A

— Scott Lincicome (@scottlincicome) January 30, 2023
The poll revealed some stark differences between conservative and liberal voters. The top 10 issues concerning voters for Republican and Republican/leaning Independents included:
Government: 24%
Inflation: 18%
Immigration: 18%
The economy: 11%
Moral/ethical/family decline: 6%
The federal deficit/debt: 5%
Poverty/hunger/homelessness: 4%
Crime/violence: 4%,
Unifying the country: 3%
Race relations: 2%
On the flip side, Democrats and Democratic-leaning Independents named:
Government: 18%
Inflation: 11%
The Economy: 9%
Race Relations: 9%
Unifying the US: 8%
The Environment: 6%
Immigration: 5%
Crime/Violence 5%
Poverty/hunger/homelessness: 4%
Healthcare/Health Insurance: 4%
Of particular note, Gallup conducted the poll during the four days the House of Representatives cast 15 ballots before being able to elect a new speaker. Rep. Kevin McCarthy (R-CA) eventually emerged as the victor, but not before C-Span cameras revealed significant chaos on the Senate floor.
Additionally, the news that classified documents had been discovered at President Joe Biden's former office at the Biden Penn Center and his Delaware home emerged.
President Biden's latest job approval rating is 41%. https://t.co/9YgIooQlIp pic.twitter.com/gmCyDHYONP

— GallupNews (@GallupNews) January 25, 2023
Gallup noted in a separate report that President Joe Biden averaged a paltry approval rating of 41% during his second year in office. However, his rating hovered between 40% and 42% from January 20, 2021, through January 19, 2022, with only two exceptions: July, when he plunged to 38%, and August, when he peaked at 44% approval.
Copyright 2023, RepublicanPress.org