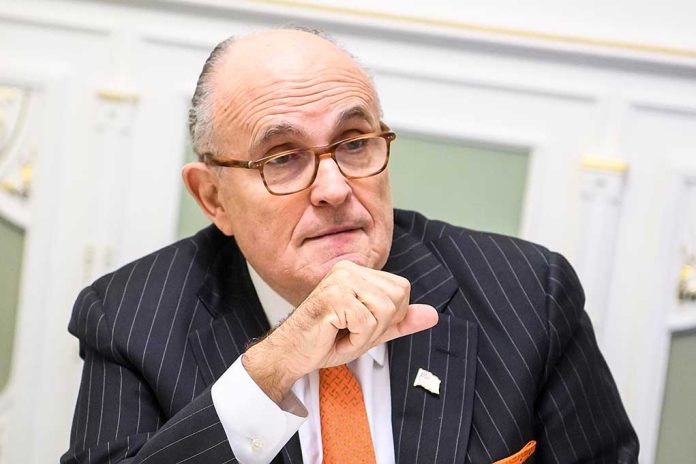 Rudy Giuliani Reportedly SLAPPED in Public – Charges Filed!
(RepublicanPress.org) – On June 26, former New York City Mayor Rudy Giuliani was campaigning on his son's behalf on Staten Island when he was allegedly slapped in a grocery store. The attorney was standing in a group when the suspect came up behind him, slapped him on the back, and kept walking while yelling obscenities.
Police promptly arrested the ShopRite employee and charged him with second-degree assault, a felony. However, the next day the charges were downgraded to misdemeanor assault, second-degree harassment, and third-degree menacing.
Giuliani did not seek medical attention but did tell the New York Times that he had "red marks" from the incident. He said the perpetrator almost knocked him down, and he was sore but luckily was still able to walk and get around.
The former mayor's son, Andrew Giuliani, spoke out about the incident, saying the Left will not intimidate his father with their attacks. Based on his verbal attack, the suspect may have been upset about the recent overturn of Roe v. Wade.
The elder Guiliani said police need to nip these things in the bud so they don't get out of hand and grow into something worse. After being involved in politics as long as he has, the former Trump attorney stated he's "never been attacked" in this manner.
Do you think the attacker should go to jail for this incident?
Copyright 2022, RepublicanPress.org