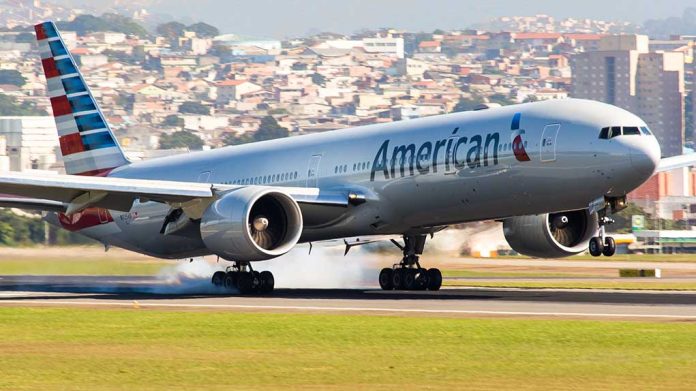 Airline Faces Lawsuit After ALARMING Mistake Reported
(RepublicanPress.org) – According to allegations, American Airlines wrongfully accused frequent traveler Michael Lowe of robbing a store at the Dallas Fort-Worth Airport, leading to his arrest on July 4, 2021. Now, he's suing the airline for falsely identifying him as the crook, causing him to spend 17 long days in a New Mexico jail.
Lowe was traveling in May 2020 from Flagstaff, Arizona, to Reno, Nevada, when the original incident occurred. During a layover in Texas, a man robbed a store at the Dallas Fort-Worth Airport. Upon viewing the security footage, the airline reportedly identified Lowe as the perpetrator.
An Arizona man was jailed for 17 days after American Airlines mistakenly identified him as a suspect who broke into a duty-free shop at the Dallas Fort Worth International Airport and then boarded an American flight to Reno, Nevada, he claims in a lawsuit. https://t.co/GplMGRVEtI

— The New York Times (@nytimes) June 7, 2022
According to the subsequent lawsuit against the airline, Lowe didn't even closely resemble the thief shown in the security footage, but American Airlines pointed police in his direction anyway. Upon his arrest in New Mexico, where he was enjoying a vacation, Lowe was allegedly strip-searched, assaulted with a cavity search, and thrown in with dangerous criminals in the general population for more than two weeks.
According to the lawsuit, the wrongful arrest and incarceration left Lowe traumatized. His attorney, Scott Palmer, stated if something like this can happen to his client, no one is safe. He holds the airline responsible for Lowe's suffering.
American Airlines spokesperson, Rob Himler, said the airline will fully cooperate with the courts on this matter.
Copyright 2022, RepublicanPress.org