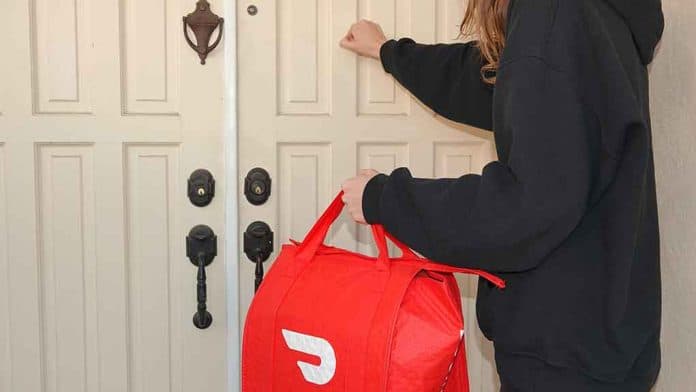 (RepublicanPress.org) – DoorDash driver Robert Jackson III began his day like any other one on a cold Detroit morning on Sunday, January 9. Little did he know his actions that day would save a young child's life and thrust him into the national spotlight for his heroic deed.
Something didn't look quite right to Jackson as he drove down Detroit's infamous 8 Mile Road at about 11:00 a.m. He spied something — or someone — moving around in front of his car but couldn't determine exactly what or who it might be. Then, as he approached, to his shock, he saw a toddler walking down the road, wearing nothing but a diaper and a pair of socks.
Driver Robert Jackson III said of the freezing toddler: "His lips were purple and his fingertips were purple." https://t.co/zj7tnzfk8y

— Newsweek (@Newsweek) January 10, 2022
Jackson immediately pulled over and picked up the young boy, bundled him up in his coat, and placed the toddler in the warmth of his car to recover from the blisteringly cold day.
The driver later told local reporters the child was in the middle of the road shaking, and his hands and lips had already turned purple. Jackson flagged down another driver and had them call for emergency assistance since the child was too young to know where he lived.
Emergency workers quickly arrived at the scene and transferred the toddler to Children's Hospital. Fortunately, medical workers said the baby didn't suffer any injuries from the incident.
Detroit police officers later determined the child lived less than a block from where Jackson found him. Apparently, he wandered away from his home while his 16-year-old brother babysat him.
The Detroit Police Department and Child Protective Services officials are investigating the incident.
Copyright 2022, RepublicanPress.org