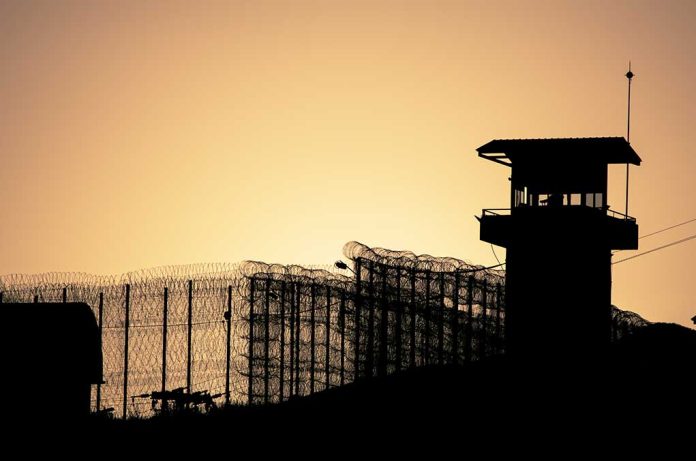 (RepublicanPress.org) – According to bank crime statistics from the FBI, there were a little over 1,700 bank robberies across the United States in 2021. The punishment for such illegal activity is harsh. Guilty offenders could spend up to 20 years in federal prison. One man allegedly wanted that punishment.
On March 6, Utah police arrested a bank robber in Salt Lake City for stealing $1 from a local Wells Fargo. Donald Santacroce, 65, is accused of walking into the bank's location on Main Street and handing the teller a note that read: "Please pardon me for doing this but this is a robbery." The note concluded by asking politely for one dollar and closed with a simple "thank you."
Donald Matthew Santacroce, 65, now faces one charge of robbery, a second-degree felony.https://t.co/LXqdoRbcbS

— NewsChannel 9 (@NewsChannel9) March 9, 2023
Once the man handed the teller the note, the bank employee handed him a dollar. He asked them to call police, then sat down and waited for them to arrive. Authorities apparently took a while to get to the scene, frustrating the alleged robber. ABC4 reported Santacroce told the tellers they were "lucky" he wasn't armed because the police were so slow. The utterance apparently alarmed the manager, who promptly removed all the employees from the immediate area to a safer place in the back of the building.
When police finally made it to Wells Fargo, Santacroce returned the dollar to authorities and admitted to the crime. He admitted the reason he robbed the bank was so he could "get arrested" and spend time in federal lockup. However, the suspect didn't elaborate on why he wanted to go to prison. As requested, police booked Santacroce for felony robbery.
The robbery wasn't the first run-in the suspect had with the law recently. The week before the Wells Fargo robbery, the Utah Highway Patrol pulled him over for suspected DUI. He was reportedly driving with a suspended license at the time.
Santacroce has been released from jail on bond for now.
Copyright 2023, RepublicanPress.org