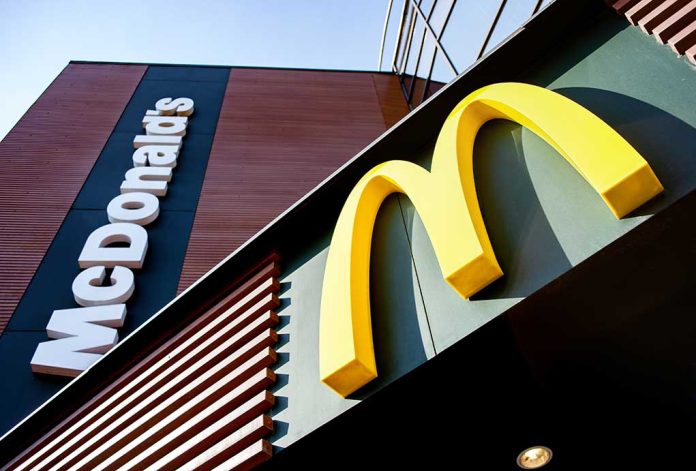 (RepublicanPress.org) – It's not uncommon to hear of a dispute between a restaurant drive-thru worker and a customer. However, a recent news report detailing a chilling scene involving an angry customer, his young child, and police officers is destined to turn more than a few heads.
On Monday, February 21, Sadaat Shamille Johnson, 27, reportedly threatened workers at the pick-up window of a Salt Lake City area McDonald's demanding they correct his order. Midvale Unified Police Department spokesperson Sgt. Melody Cutler told local reporters workers asked Johnson to park in a designated waiting area while they worked on his order and called police officers.
According to Sgt. Cutler, Johnson didn't cooperate with police officers when they arrived on the scene. As a result, they had to forcibly remove him from his car. One officer looked back as they pulled Johnson from his vehicle and noticed a child pointing a gun out a rear window.
The police officer shouted, "Kid!" to warn others and pushed the gun to the side as the child pulled the trigger. Fortunately, the bullet hit the restaurant's awning, and police were able to quickly diffuse the situation.
An unnamed witness advised police officers that Johnson told the child to fire at them. Making matters worse, the child's three-year-old sibling was also in the vehicle.
Police officers took the four-year-old boy and his sister into protective custody.
Copyright 2022, RepublicanPress.org