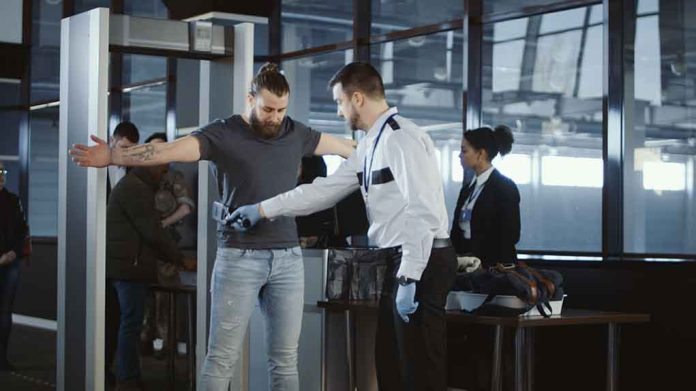 (RepublicanPress.org) – The US Department of Homeland Security's Transportation Security Administration (TSA) has a list of items travelers can and can't bring on their flights. Although there were security measures in place before the events of 9/11, after the terrorist attacks, the TSA tightened up its rules, making the check-in process lengthy and sometimes a bit invasive. A recent incident in Pennsylvania highlighted the importance of the changes.
On February 27, Mark Muffley of Lansford, Pennsylvania, was attempting to take a flight from the Lehigh Valley International Airport to Orlando, Florida, when TSA made a concerning discovery. While checking the man's luggage, security personnel allegedly found a small explosive device tucked in the lining of Muffley's suitcase. The New York Post reported that the airport called the man over the public address system after the discovery, alerting him to flee.
Bomb found stashed in checked luggage at Lehigh Valley International Airport https://t.co/JDqeUWtdfV pic.twitter.com/RVsgpzosBf

— New York Post (@nypost) March 2, 2023
Authorities shut down the portion of the airport where the device was discovered. According to news reports, police arrested Muffley at his home that evening, charging him with possession of an explosive in an airport and attempting to place such a device on the aircraft itself.
The New York Post reported the device was about three inches across and filled with flash powder and a grainy substance typically found in commercial-grade fireworks. It also had two fuses and was wrapped in plastic wrap and wax paper. The outlet reported that a criminal complaint said the luggage also contained butane, a lighter, drill, and a couple of ground-fault circuit interrupter outlets taped together.
The TSA released a statement a couple of days after the incident, providing additional details about the incident. The agency's Federal Security Director Karen Keys-Turner said the incident was a perfect example of teamwork between airport security, the FBI, and local explosive technicians. She commended all of them for their professionalism during the stressful event.
Copyright 2023, RepublicanPress.org