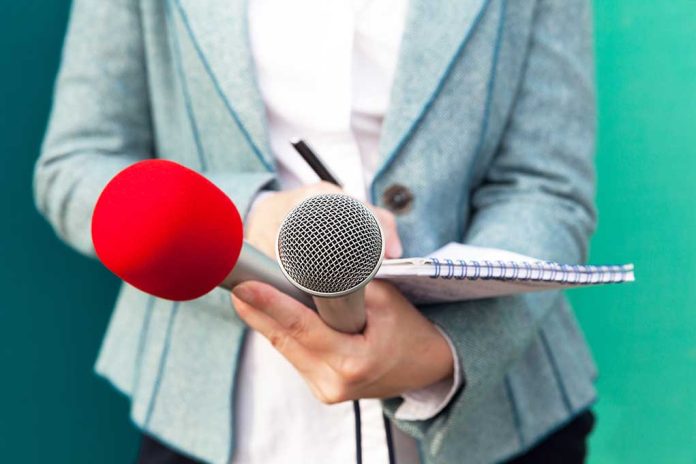 (RepublicanPress.org) – On July 3, 2022, Raul Mendez was attending a 4th of July party in Arizona with his friends and family when the unimaginable happened. A man who lived near the party's host arrived at the celebration and opened fire upon the crowd of around 30 people. The suspect, Jason Hunt, shot Mendez in the head and continued his rampage — killing two people and injuring four others. Wounded but not dead, Mr. Mendez rose to his feet, took out his weapon, and shot Hunt four times in the chest, saving the party-goers.
Nearly one year later, Mendez spoke to Fox News Digital to give an update on his life and count his blessings. The husband and father of three children lost his left eye and his sense of smell during the ordeal. He told the outlet that people see shootings on the news, but it doesn't become real until it happens to them. Mendez said he now knows "what's out there," so he uses his time training others how to protect themselves.
After saving the lives of his loved ones and friends last year, Mendez became a certified National Rifle Association (NRA) instructor. He said he wanted to teach his family and friends because he's "living proof" that guns in the right hands can "save lives." Wayne LaPierre from the NRA commended Mendez for his bravery.
🇺🇸"Millions of NRA members join me in saluting Raul's bravery and his tenacity. I'm privileged to call him my friend, and the NRA is truly honored to have him in our ranks as a certified instructor." –Wayne LaPierre

More from @EmmColt/@FoxNews➡️ https://t.co/kc9x8CtSJg pic.twitter.com/upM2w2pXWu

— NRA (@NRA) June 28, 2023
While speaking to Fox News Digital, Mendez recalled more details about that fateful day. He said after Hunt shot him, his wife thought he was dead, so she grabbed their children and a few other kids to hide from the madman. Two other women were outside trying to fight the gunman and called out to Mendez for help because he said they knew he carried a weapon. Hearing their pleas, the wounded man pulled himself to his feet and neutralized the suspect.
Mendez said people want to learn how to handle a weapon from him because he's just an "average person" like them, and if he can do something so brave, maybe they can too.
Copyright 2023, RepublicanPress.org