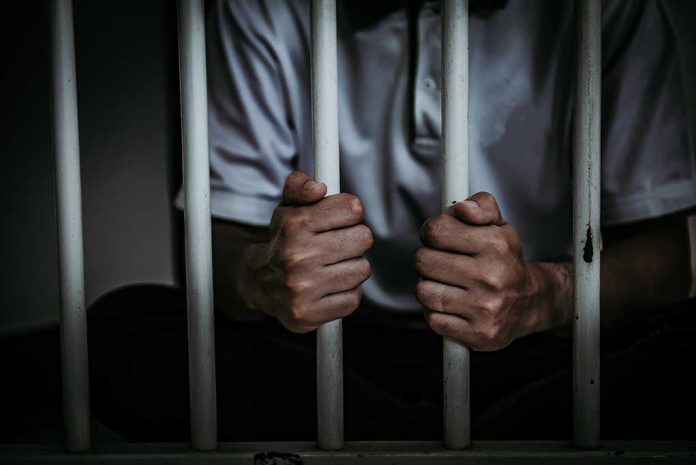 Man Sentenced For TRAFFICKING Crimes – This Was His Scheme
(RepublicanPress.org) – It's common to hear about trafficking operations these days, with unprecedented numbers of migrants flooding into the county every day. However, when's the last time you read about an international turtle trafficking operation?
On Wednesday, May 25, the Department of Justice (DOJ) issued a press release announcing a federal judge sentenced a North Carolina man to 18 months in prison and 3 years of supervised probation for trafficking 3 species of turtles to Asia. In addition, the defendant, Jesse J. Freeman, 48, also has to pay a $25,000 fine and cannot own any wildlife without documentation for the term of his supervised release.
North Carolina Man Sentenced To Prison For Trafficking Hundreds Of Turtles To Asia https://t.co/kozfZIBhhb pic.twitter.com/ISxveLrwEU

— Daily Wire (@realDailyWire) May 26, 2022
Federal prosecutors charged him with violations of the Lacey Act, one of the nation's oldest wildlife protection laws. Enacted in 1900, the legislation made it a federal crime to "import, export, transport, sell… any fish, wildlife… taken possessed, transported, or sold" in violation of any US state or foreign law.
In September 2020, Freeman pleaded guilty and admitted to hiring poachers to capture the turtles in North Carolina. Then, he used a series of go-betweens to traffic them to Asia.
Freeman also advised the court he sold more than 847 turtles. He received at least $121,000 in payments for the reptiles, which had a street value of more than $1.5 million.
What do you think of his sentence? Was it too harsh, too lenient, or just right?
Copyright 2022, RepublicanPress.org