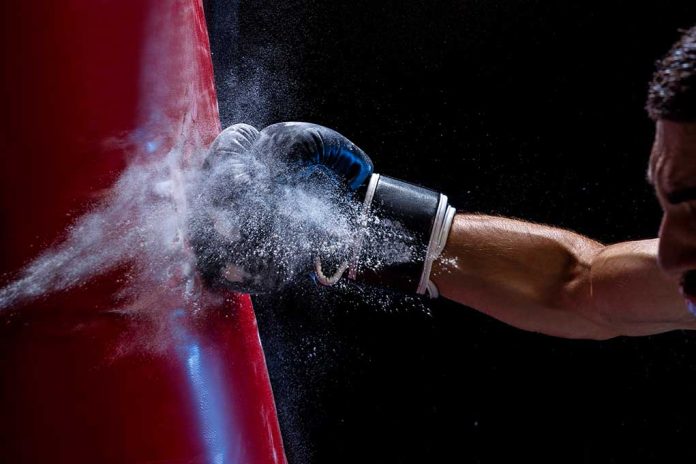 (RepublicanPress.org) – Experiencing a little stress as 2022 quickly gets underway? Never fear; the human punching bag is here to solve all your problems — that is, if you don't mind taking an airplane trip first.
Hasan Riza Gunay has been working as Turkey's one and only stress coach for the last 21 years, allowing an untold number of clients to punch him without ever returning the favor.
What do you think about the 'stress coach' profession?

Hasan Riza Gunay has kept food on the table for 11 years through his unusual profession of a 'stress coach' in Turkey's megacity #Istanbul. Gunay earns his living by being beaten by people from all walks of life. pic.twitter.com/RDlEstaWsE

— ANews (@anews) November 5, 2021
Asked how he got started, Gunay related that he drew his inspiration from the classic Turkish movie "Eastern Nightingale" (Sark Bülbülü.) Directed by Kartal Tibet and starring Kemal Sunal, the 1979 comedy follows the story of a musician who runs into trouble and lets people punch him for cash.
Continuing, Gunay told Anadolu, a Turkish media company, that "most of [his] clients suffer from depression or panic attacks" due to overwhelming daily routines. Some people relieve stress through exercise, meditation, and other relaxation techniques. He offers a quick solution by letting people take out their aggression on him.
However, Gunay said he would love to have the opportunity to train other locals to hop aboard his program and hand the keys to the business over to the next generation.
Do you blame him for wanting to retire while he can still function?
Copyright 2021, RepublicanPress.org