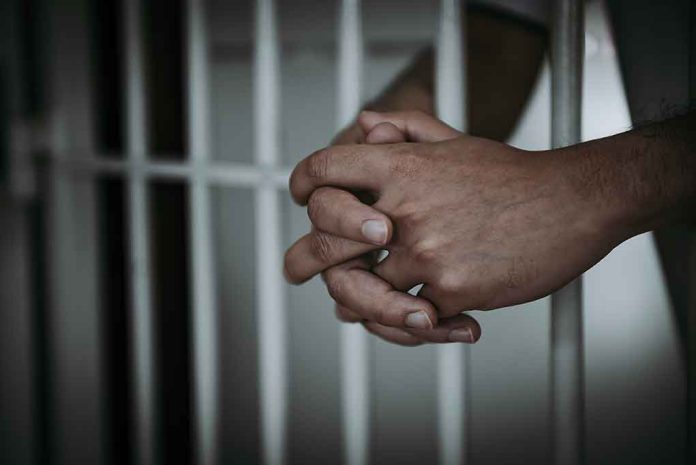 (RepublicanPress.org) – School officials, parents, students, and community members remain on edge in the wake of the flood of recent mass shootings and other violent incidents targeting educational facilities. A Michigan teacher recently learned his fate after pleading guilty to making a fake bomb threat.
On May 23, 43rd District Court Judge Brian Hartwell sentenced former Hazel Park Junior High School (HPJHS) social studies teacher Paul Jacobs, 40, to two weeks of jail time and two years of probation. Jacob previously pleaded guilty to one count of intentionally threatening to commit an act of violence against a school, a misdemeanor carrying up to one-year imprisonment.
Hazel Park police officers arrested Jacobs in early February after an HPJHS staff member found a note on the former teacher's desk stating that the school would be "blown up" the following day. A review of security camera footage confirmed that Jacobs left the message on his desktop between classes when no one else was around. Investigators could not determine if he wrote the note but pursued criminal charges anyway since he failed to report the threat to officials. Hazel Park Police Chief Brian Buchholz told local news outlets that he believed Jacobs left the note to get classes dismissed early that day.
Local ABC affiliate WXYZ-TV reported that dozens of police officers accompanied by several bomb-sniffing K-9s converged on the school, looking for signs of explosives. However, they didn't end up finding anything.
Nevertheless, Hazel Park School District Superintendent Dr. Amy Kruppe told local reporters the bomb scare was hard on students. Continued threats "are traumatizing for kids," she explained. She also noted that she didn't think anyone ever became "numb" to threats of violence.
Kruppe also applauded the prompt action taken in the wake of the discovery of the note by Hazel Park police officers. She noted that they have taken every threat against district schools "seriously… and that's wonderful because… this is not a joke."
Copyright 2023, RepublicanPress.org