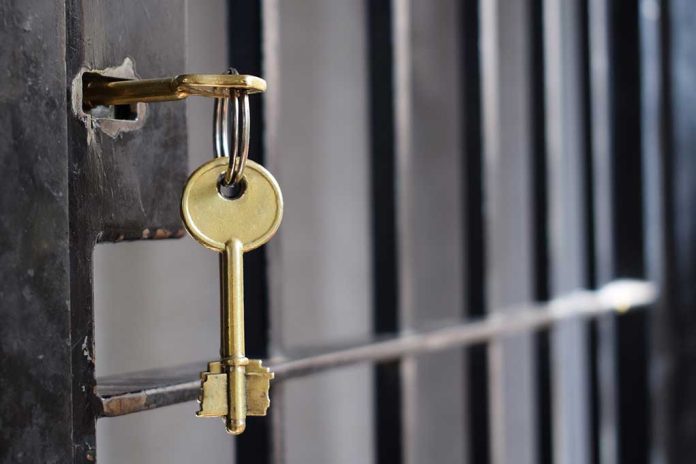 (RepublicanPress.org) – In May, comedian Dave Chappelle was performing his standup routine at the Hollywood Bowl in California when an armed member of the audience, Isaiah Lee, ascended on stage and attacked the performer. Officers arrested him, and prosecutors charged him with four misdemeanors.
On December 15, the Los Angeles City Attorney's Office reported that the court sentenced Lee to 270 days in jail. Prosecutors struck a plea deal with the suspect. He pleaded no contest to two misdemeanors: battery and entering a restricted area during Chappelle's performance.
The person who attacked Dave Chapelle on stage was sentenced to only 270 days in jail. He also has a prior attempted murder charge from when he allegedly stabbed his roommate. https://t.co/rj10uiBLW4

— OutKick (@Outkick) December 15, 2022
Authorities previously revealed that Lee pointed a weapon at the comedian as he rushed the stage. The gun was actually a replica but had a knife fastened on the muzzle, putting Chappelle at risk. The criminal then tackled the performer to the ground. When security guards arrived to detain the man, he reportedly jumped off the stage and tried to escape, but those present during the attack said audience members subdued Lee.
Chappelle was unharmed during the incident, and he continued with the show and attended after-party events. During an interview with The New York Post, Lee said he tackled the comedian because of his LGBTQ and homelessness jokes but had no intention of harming the performer.
Copyright 2022, RepublicanPress.org