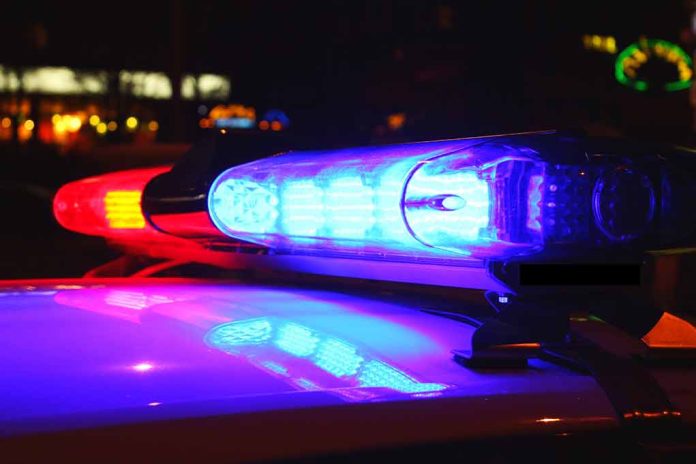 (RepublicanPress.org) – In 2022, several dozen children died after being left alone in a vehicle. That tragedy also happens to pets whose owners leave them inside cars, typically during the summer, where temperatures can jump up 40 degrees within the span of an hour. While the incidents have prompted law enforcement to remind people to check their back seats, a woman in Massachusetts recently discovered another reason why checking the back seat is vital upon entering and exiting a vehicle.
On July 17, the Yarmouth Police Department announced that a woman was driving down the road after leaving a friend's house when she noticed a man hiding under a coat in her back seat. Startled, the woman started driving erratically, flinging the stranger from her vehicle through an open rear door. She was in the process of calling for help when a police officer stopped to check the car, which was pulled off on the side of the road. Upon hearing her story, the officer arrested the suspect — 36-year-old Jailton Dos Santos.
A woman was left shaken and terrified by the side of a highway when she found a man hiding in the backseat of her car as she was driving "with a coat over his head," police said. https://t.co/FaGTxaKpe0

— ABC News (@ABC) July 18, 2023
Authorities charged Santos with breaking and entering into a vehicle at night. There was no explanation as to why the man was in the car and no indication he harmed the driver. Still, the Yarmouth Police reminded everyone to lock their vehicles, especially in the evening. Checking the back seat before entering and driving away is also good practice.
Yarmouth spans a swath of land between the Nantucket Sound and Cape Cod Bay and has a population of about 25,000 as of the 2022 US Census. The area is broken into three villages: Yarmouth Port, West Yarmouth, and South Yarmouth. The suspect is reportedly from the southern part of the county.
There is no word about a court date for Santos, the possible punishment for the alleged crime, or the mental state of the startled woman.
Copyright 2023, RepublicanPress.org