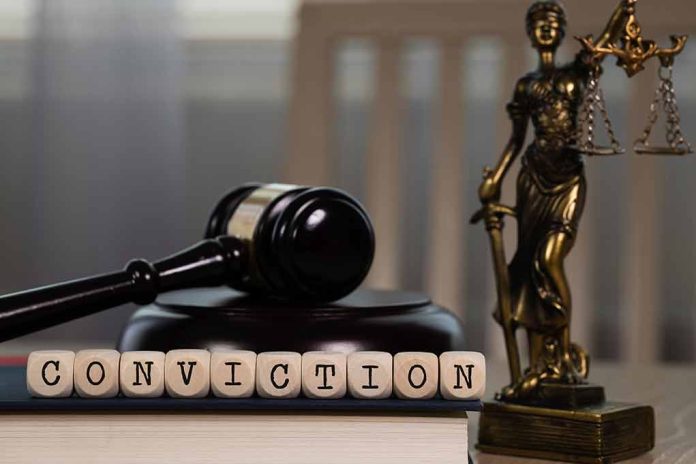 (RepublicanPress.org) – Media outlets erupted with the news that boxing heavyweight champion Tyson "Gypsy King" Fury's cousin, Rico Burton, died on August 22, 2022, as a result of a stab wound sustained outside a British pub. Police officers promptly arrested a suspect, Liam O'Prey, 21, on suspicion of murder and assaulting an unnamed teenage boy. A jury of his peers recently convicted O'Prey for his role in the fatal stabbing.
The Manchester Crown Court panel of five men and seven women handed down its verdict on July 21. They deliberated for nearly four hours following a three-week trial before finding O'Prey guilty of Burton's murder and stabbing Harvey Reilly, now 18.
A man has been found guilty of the murder of Rico Burton, 31, the cousin of world heavyweight boxing champion Tyson Fury. Liam O'Pray, 22, was found guilty by a jury at Manchester Crown Courthttps://t.co/iFbmSNO4f4

— Sky News (@SkyNews) July 21, 2023
News reports indicated that Burton's family members shouted "yes" while the jury delivered its verdict. O'Prey showed no reaction from his position in the defendant's dock.
Jurors heard testimony that the defendant used a seven-inch blade to stab Burton in the neck, nearly severing his descending carotid artery at about 3:00 a.m. local time. Burton later went into cardiac arrest after suffering massive blood loss. Medical personnel pronounced his death about an hour and a half later.
Witnesses testified that a fight broke out at a trendy pub in Altrincham, a southern suburb of Manchester. They said that O'Prey had been acting "very erratic" the night of the incident, characterizing him as a "loose cannon."
"Absolute chaos" reportedly broke out when one of Burton's cousins, Chasiah Burton, punched one of O'Prey's friends. Shortly afterward, the defendant struck the fatal blow to Rico Burton's neck.
The jury also heard testimony that O'Prey threatened the woman working the door at the pub after she refused to let him enter due to another incident. Witnesses said he threatened to "end her life" by blowing the place up. He eventually forced his way into the building, kicking off the scuffle leading to the stabbings.
Prosecution witnesses testified that O'Prey had cocaine, marijuana, and ketamine in his bloodstream when police arrested him. He also had three blunts (cocaine wraps) in his possession.
The court scheduled O'Prey's sentencing hearing for August 4. He faces a mandatory life sentence on the murder charge.
Copyright 2023, RepublicanPress.org