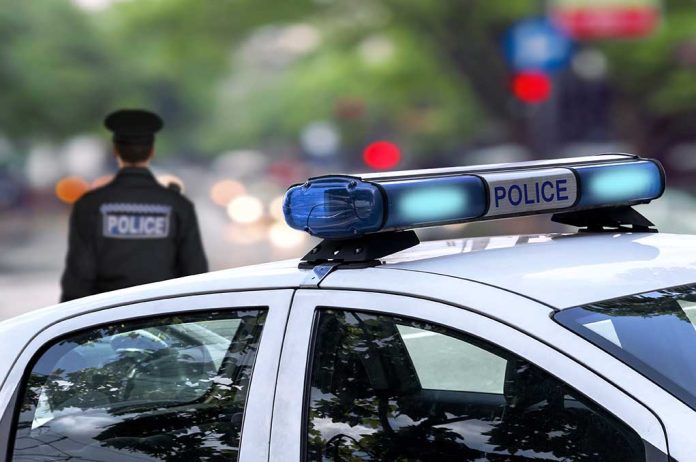 (RepublicanPress.org) – Carjackings are on the rise in many places across the country. According to posts by the Delaware State Police, authorities have been busy this year with such incidents in The First State. Recently, a suspect opened the wrong door, and it didn't end well for him.
On April 5, the Newark Police Department released a statement about two attempted carjackings allegedly perpetrated by a local citizen. The announcement accused Newark, Delaware, resident Mark Tannen of attempting to carjack a vehicle the previous evening. Shortly after the first incident, the suspect apparently tried his antics a second time — but it was a very bad decision on his part. He reportedly approached an unmarked police car and ordered the off-duty officer out of the vehicle. When the cop identified himself, the suspect took off and the officer pursued him on foot.
Tannen was eventually taken into custody, charged with two counts of second-degree attempted robbery, and is being held on bail at a correctional facility in Wilmington. Nobody was hurt during either carjacking attempt. However, the recent incident followed another carjacking event that could have ended in tragedy.
Newark Man Attempts to Carjack Two Vehicles, Including Off-Duty Police Officer. Mark Tannen, 22, of Newark, was charged after attempting to carjack two vehicles on East Main Street. https://t.co/qBX2cSRfDB

— Newark, DE Police Dept (@NewarkDEPD) April 5, 2023
On April 3, an armed man reportedly approached a driver while he was getting ready to enter his truck at the Prices Corner Shopping Center in Brandywine, pistol-whipping him on the head with a handgun. According to Delaware Online, the man then demanded the driver get back inside. A second gunman appeared, and all three men were inside the truck when the victim jumped out and ran to the nearest store, where they called the police. A local citizen tried to pursue the vehicle until the suspects allegedly fired upon him. Police found the vehicle later and are still investigating the incident.
Although these two incidents took place in Delaware, carjacking is a serious issue elsewhere in the country. In February, Fox News reported that a 17-year-old in Philadelphia attempted to carjack someone's vehicle and was shot in the process.
Copyright 2023, RepublicanPress.org