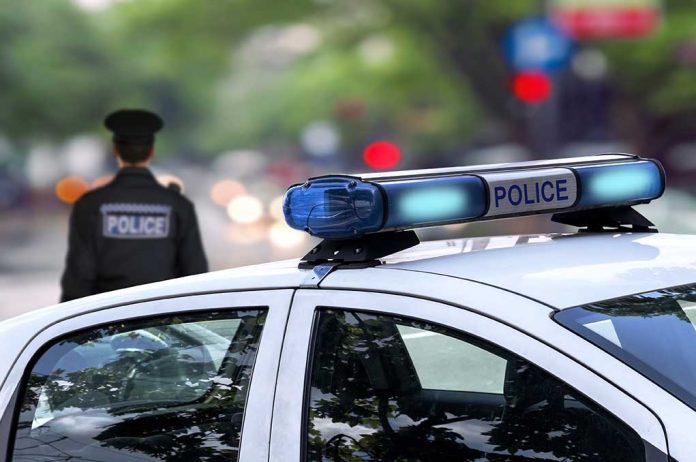 (RepublicanPress.org) – On February 13, a man driving a U-Haul truck in New York allegedly struck 10 people before police were able to stop the vehicle. The incident lasted about an hour and was spread across eight different areas of the city, leaving pedestrians and bike riders in the truck's wake. The next day, WABC-TV in New York reported one of the victims died from their injuries.
Police arrested 62-year-old Weng Sor shortly after the incident. He reportedly waived his Miranda rights and admitted to running over three or four victims with his truck. According to media outlets, Sor wanted the police to shoot him. He was quoted as saying, "Shoot me! I'm not stopping!" to police officers. Police say the suspect told them he was triggered by an "invisible object" moving toward his vehicle.
Writer Robert Boyce said the incident was reminiscent of Sayfull Saipov, who killed eight people and injured over 12 others by running them over with his vehicle in 2017 in Manhattan. The defendant is now facing the death penalty.
DEVELOPING: U-Haul rampage coincided with the start of the death penalty phase of vehicular jihadist Sayfullo Saipov's trial in Manhattan federal court. The ISIS-inspired terrorist fatally mowed down 8 people with a rented Home Depot truck in October 2017https://t.co/1DWPt7do1E

— Paul Sperry (@paulsperry_) February 13, 2023
As for the current case, WABC-TV contacted U-Haul to get some information about the truck. The company revealed someone rented the vehicle in West Palm Beach, Florida, at the beginning of the month, and it wasn't due back until March 3. The Post reported that high-ranking police officers said Sor was homeless and had a history of mental illness. Although he has no record in New York, the suspect reportedly served time behind bars for a violent incident in Nevada in 2015.
Sor's brother-in-law told the New York Post that his family member is "schizophrenic," referring to him as "crazy" and saying he belongs in a mental institution. There's been no word about why the suspect was in New York. NYPD Commissioner Keechant Sewell said the matter is still under investigation.
Officials charged Sor with one count of second-degree murder and seven counts of attempted murder. Prosecutors arraigned him in the Brooklynn Criminal Court on February 15.
Copyright 2023, RepublicanPress.org