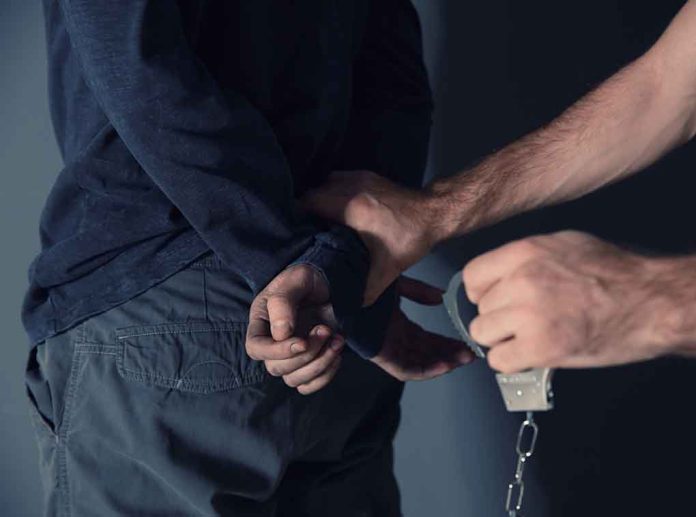 (RepublicanPress.org) – When former First Lady Mary Todd Lincoln was 14 years old, she moved into a two-story brick home located in Lexington, Kentucky, where she lived for four years. Her family stayed in the home, now known as the Mary Todd Lincoln Home, for 10 years after she left in 1839. The Kentucky Mansions Preservation Foundation currently operates the house as a museum, serving as the first historic site in the nation restored to honor a first lady — but not everyone appreciates its value.
On June 16, authorities arrested 29-year-old Santosh Sharma for allegedly attempting to burn Lincoln's former house down the previous day. A Lexington police officer reportedly found the suspect with a lighter in his hand, gasoline poured on the back of the home, and more gas in his backpack. The officer arrested Sharma, and he was charged with second-degree criminal trespassing, menacing, and second-degree arson.
According to reports, the suspect was armed with a hammer when the police officer arrived on the scene, holding it in a way the cop found threatening. Luckily, there was no reported conflict between the suspect and the officer, and no one was hurt during the incident.
Man Arrested For Attempting To Burn Down Mary Todd Lincoln's Childhood Home: Police https://t.co/MyVhMZnkIr pic.twitter.com/JyYgLeOdV9

— Daily Wire News (@DailyWireNews) June 18, 2023
The Mary Todd Lincoln House was originally built between 1803 and 1806 as an inn before the Todds bought the property. After its restoration, the preservation foundation opened the building to the public as a museum in 1977.
The organization reportedly used an inventory list from the time the residence went to auction after Mrs. Lincoln's father's death to restore the home close to its original state when the Todds resided there. According to the National Park Service, both the Lincoln and Todd families also donated furniture so the foundation could fill the home with authentic pieces.
Authorities have not yet released any motivation for Sharma's alleged actions against the museum.
Copyright 2023, RepublicanPress.org