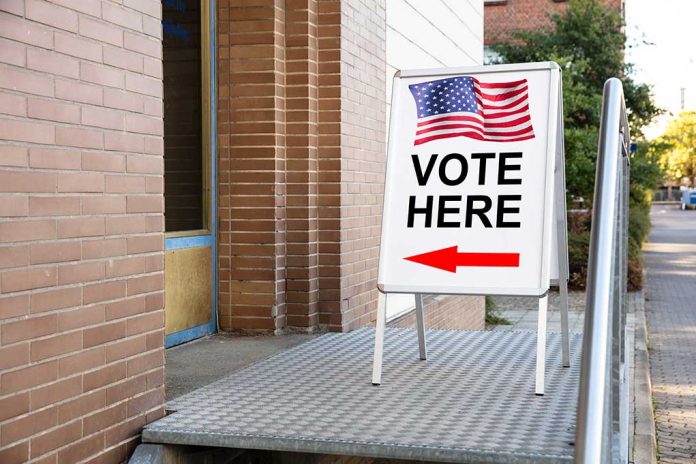 (RepublicanPress.org) – All eyes were on Arizona during the November midterm elections. There were problems with vote tabulators, and final counts on some races weren't reported until well after the polls closed on November 8. Some members of the GOP cried foul, stating Republican voters in the state were prevented from casting their ballots. Others were frustrated by the lag. However, amid the the controversy came a myriad of alleged death threats toward Arizona officials.
On December 14, the Department of Justice (DOJ) announced that one of those people, Joshua Russell of Ohio, was indicted for allegedly threatening an election official who works at the Secretary of State's office. Authorities accused the defendant of calling the governmental place in August, September, and November and threatening the employee's life.
Ohio man charged in Arizona for threatening elections official https://t.co/FwLhmqVgNa pic.twitter.com/GXp4vpXBWz

— The Hill (@thehill) December 15, 2022
According to the charging document, Russell phoned on multiple occasions, leaving messages at the office. He reportedly accused the victim of election fraud, traitorous activities, and communism. The DOJ revealed the defendant said the victim would pay for their supposed crimes with their life, stating a "war" was coming for them.
Authorities charged the individual with three counts of threatening communication across state lines and making threatening phone calls. Russell could serve up to 21 years behind bars if found guilty of the charges against him but deferred the final sentencing decision to the presiding judge.
Copyright 2022, RepublicanPress.org