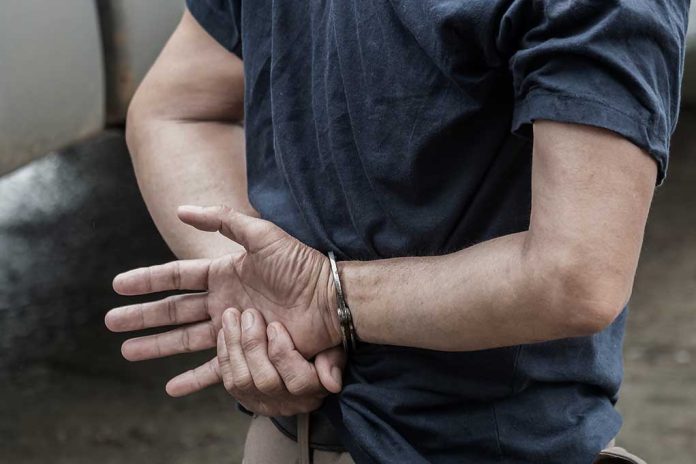 (RepublicanPress.org) – Restaurant workers at a restaurant in Auburn, Maine, received the shock of a lifetime when they opened a package expecting to find a shipment of new mugs they had been expecting. Instead, as it turned out, the crate contained millions of dollars of fentanyl.
On April 30, the Auburn Police Department posted a press release detailing the interception of a "huge fentanyl shipment" and the subsequent arrest of a suspect. Shortly after noon, workers at Mac's Grill summoned officers to the restaurant after advising them that they opened a crate and discovered a tote that they believed contained a "significant quantity of illegal drugs." The package's shipping label had the name "Jeremy Mercier" written about the restaurant's address. He has no affiliation with the eatery.
Man arrested for shipping $3M worth of fentanyl to unsuspecting Maine restaurant https://t.co/uVQic06u7M pic.twitter.com/8S3ytNefCK

— New York Post (@nypost) May 1, 2023
Once police officers arrived on the scene, they secured the crate and transported it to police headquarters. Detectives conducted a chemical field examination and identified the substance as fentanyl, a Schedule W drug. About an hour later, police officers and detectives questioned Mercier after he arrived at the restaurant, asking about his shipment. They subsequently arrested the 41-year-old suspect.
Law enforcement officials seized the 14 kilograms (over 30 pounds) of fentanyl with an estimated street value exceeding $3 million. They also confiscated about $2,780 in cash from Mercier as "evidence of drug proceeds."
Upon further investigation, police officials determined that Mercier served several years in prison after his August 2007 conviction in the federal courts for distributing cocaine. They also discovered that Mercier was out on bail for an unrelated offense.
Mercier is currently detained on a no-bail warrant in the Androscoggin County Jail. He faces two felony charges related to "aggravated" illegal importation and trafficking of scheduled drugs. Prosecutors also charged him with a misdemeanor account for violating the terms of his conditional release on bail.
Last Thursday, Biden issued an EO giving the SecDef unlimited authority to call up reservists to combat "international drug trafficking."

Identified traffickers include the countries of Iran and China.https://t.co/KvaufHtaqt

— Jeff Childers, Esq. (@jchilders98) May 1, 2023
We're launching a new partnership with @CHP_HQ, @AGRobBonta, and @CalGuard to target fentanyl trafficking in San Francisco.https://t.co/pPM9WJdOiu

— Office of the Governor of California (@CAgovernor) April 28, 2023
This incident serves as an example of the rising problems associated with fentanyl and other opioids. On April 27, President Joe Biden signed an executive order authorizing the use of ready reservists and active duty military personnel to address international drug trafficking. The following day, Governor Gavin Newsom (D-CA) signed a similar order dispatching troopers from the California National Guard and California Highway Patrol to San Francisco to assist local law enforcement officials in targeting fentanyl trafficking.
Copyright 2023, RepublicanPress.org