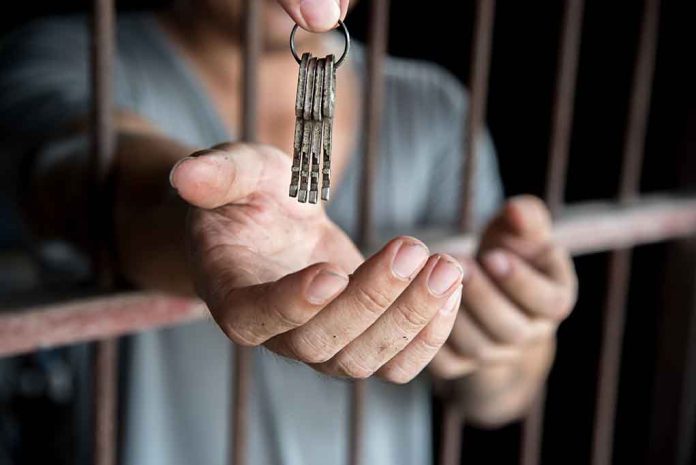 (RepublicanPress.org) – Theoretically, incarceration can provide an opportunity to rehabilitate offenders who aren't serving life sentences. However, things don't always work out that way, as evidenced by a New York man who allegedly reoffended within days of his release from prison.
On Friday, April 8, the Watervliet Police Department (WPD) issued a news release detailing the arrest of 31-year-old Rhannad A. Burch on multiple charges related to the alleged rape of an unnamed 15-year-old girl victim.
NEWS RELEASE
04/08/2022

"Convicted Rapist Arrested Again Five Days After his Release From Prison." pic.twitter.com/yQAArnN3TP

— Watervliet Police Department (@VlietPolice) April 8, 2022
New York prison authorities released Burch from state prison on March 31, after he served two years for third-degree rape. After an "extensive investigation," WPD detectives found that Burch committed the new assault on April 5, only five days after his release from confinement. They also determined he violated a protection order restricting his contact with another victim. Law enforcement officials arrested him in nearby Albany, New York, the following day.
Watervliet Police Chief Joseph Centanni weighed in on the incident in the news release. "The offender demonstrated a brazenness… characteristic of many violent criminals," he stated, adding that Burch's behavior defied logic. He concluded his remarks by vowing to "pursue and remove threatening criminals" from Watervliet neighborhoods.
Burch faces four felony and two misdemeanor counts for his alleged role in the assault. Officials are holding him without bail in the Albany County Correctional Facility pending trial.
Copyright 2022, RepublicanPress.org