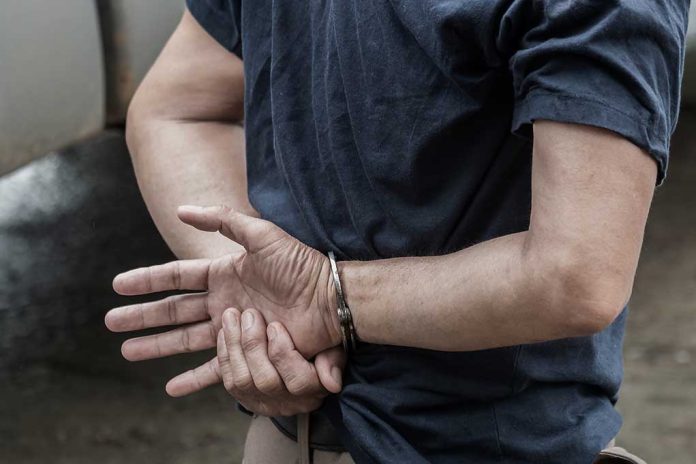 GOP Candidate ATTACKED – Security Officials Rush In!
(RepublicanPress.org) – Threats against lawmakers have dramatically increased over the last five years. The Hill recently reported that the US Capitol Police opened nearly 9,625 threat assessment cases in 2021 compared to only 3,939 in 2017. Additionally, the department initiated over 1,800 investigations in the first couple months of 2022. Most recently, a man allegedly attacked New York's Republican gubernatorial candidate Lee Zeldin at a campaign event.
On July 21, David Jakubonis allegedly attacked Zeldin as he addressed supporters at a Fairport, New York, rally. Video shows the 43-year-old suspect shouting and leaping onto the stage and lunging at the candidate before security officials wrestled him to the ground.
Congressman Lee Zeldin, the GOP candidate for NY governor, was attacked during a campaign stop.

A man jumped on stage and started yelling before he wrestled with Zeldin and pulled out a blade, WROC-TV reported, citing witnesses. Zeldin reportedly not hurtpic.twitter.com/ABFe2DN3J2

— Jan Wolfe (@JanNWolfe) July 22, 2022
Jkaubonis reportedly pulled a pointed weapon on Zeldin, but as the candidate later recounted, he was "able to grab his wrist" until others could tackle him.
Thank you to everyone who reached out following tonight's attack in Fairport. Someone tried to stab me on stage during this evening's rally, but fortunately, I was able to grab his wrist and stop him for a few moments until others tackled him.

— Lee Zeldin (@leezeldin) July 22, 2022
New York's Democratic Governor Kathy Hochul quickly denounced the attack in the "strongest terms possible." The following day, reports emerged that Republicans were accusing her of encouraging people to stalk Zeldin shortly before the attack.
Hochul's campaign distributed a media advisory hours before the incident mocking Zeldin's "MAGA Republican" tour. The notice also listed the times and dates for several upcoming campaign stops.
Several leading conservative voices like Republican strategist Arthur Schwartz blasted Gov. Hochul, accusing her of orchestrating the attack. Likewise, political commentator Paul Joseph Watson accused the governor of encouraging the assault.
You sent your supporters after him. And they came. https://t.co/hoTKsqcPxe pic.twitter.com/K7Z1VptMTk

— Arthur Schwartz (@ArthurSchwartz) July 22, 2022
However, more recent reports cite investigators, who say the suspect claimed he had been under the influence of alcohol and didn't even know who he was attacking. He's been charged with both second degree assault and the assault of a Congress member with a dangerous weapon. He's been released by his own recognizance, but will stand trial for the alleged attack.
Copyright 2022, RepublicanPress.org