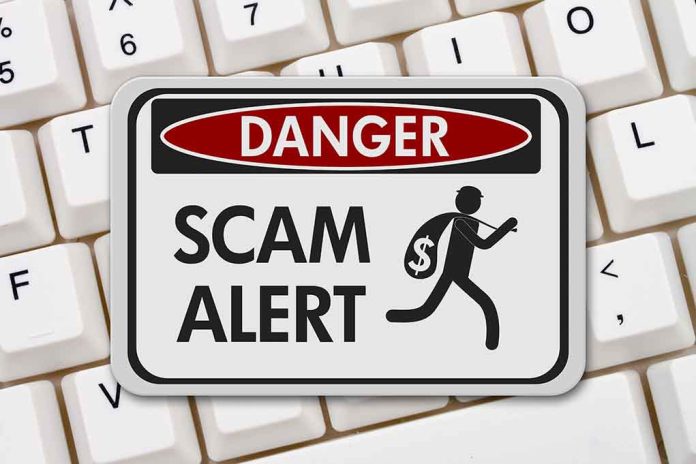 (RepublicanPress.org) – In February 2022, the FBI in Oregon reported that the bureau's Internet Crime Complaint Center estimated romance fraud schemes scammed about $1 billion out of unsuspecting victims in 2021. These fraudsters use their charm to target mostly women older than 40 who are divorced, widowed, or disabled. USA Today reported that Federal Trade Commission (FTC) analyst Emma Fletcher said scam estimates are likely low because victims could be too embarrassed to admit falling prey to such a scheme.
On March 13, Manhattan District Attorney Alvin L. Bragg, Jr. issued a press release announcing the indictment of Nelson Counne, a suspected romance scammer who swindled over $1.8 million out of at least five women over eight years. The alleged con man met most of his victims through dating apps under a couple of different aliases. He reportedly poised himself as a wealthy retiree, using the funds he'd already procured to trick them into thinking he was rich.
#NYC man allegedly bilked nearly $2 million from Upper East Side women though 'romance and investment scams'

Full story here: https://t.co/XADdxD89o5 pic.twitter.com/kAjSBD8bUZ

— Law & Crime (@lawcrimenews) March 15, 2023
According to news reports, Counne used his charm and good looks to convince the women he had an investment opportunity for them, which would net them a short-term profit. He allegedly explained he couldn't use his own money because it was either frozen or tied up in investments at the moment, and he needed their help. Counne continued to ask for cash for "investment-related expenses," all the while using the funds to support his now-lavish lifestyle.
The most recent indictment isn't the first time someone acknowledged the man's alleged wrongdoings. In April 2022, Lauren Markham from The New Yorker wrote a piece about Counne, detailing his supposed escapades with various women in New York. She named her piece "The Worst Boyfriend on the Upper East Side." Markham claimed Counne already did time in prison for similar schemes in 2001.
Currently, prosecutors charged Counne with charges of first-degree scheme to defraud, two counts of second-degree grand larceny, and third-degree grand larceny.
Copyright 2023, RepublicanPress.org