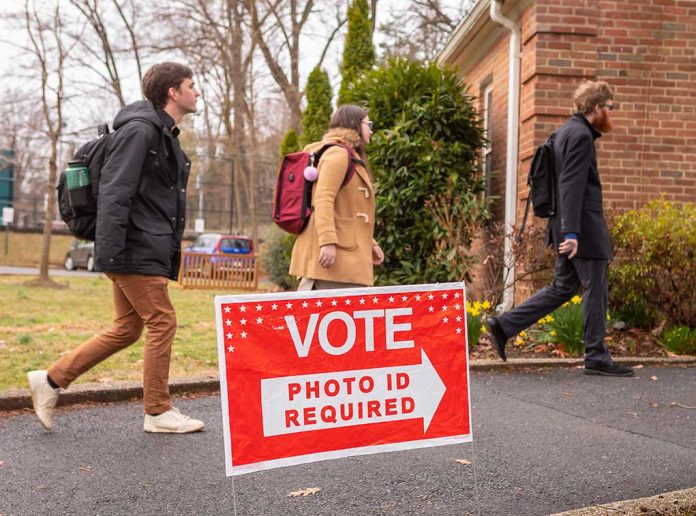 (RepublicanPress.org) – On December 10, voters in Louisiana had the opportunity to weigh in on a new state constitutional amendment. If passed, Election Amendment 1 would ban people who aren't citizens of the United States from casting their ballots in state elections — effectively closing a loophole in the ruling document.
Breitbart News reported that on voting day, the measure overwhelmingly passed by a 73% majority in favor. Over 420,000 Louisiana residents made their voices heard on the matter, with only just under 114,000 against the state constitutional change.
Louisiana voters approved an amendment on Saturday clarifying in the state's constitution that foreign nationals are not to vote in local and state elections. Federal election laws already ban foreign nationals from voting.https://t.co/J6tP358D14

— Joe Jackson (@JoeJ1513) December 11, 2022
The Pelican State isn't alone in its quest to restrict voting to those with US citizenship. According to Ballotpedia, as of 2020 there were two states — North Dakota and Arizona — with constitutions specifically barring non-citizens from voting. Ohio recently added an amendment to its constitution, as well.
However, this is an issue that is highly contested, and different states and municipalities have varying stances on whether or not non-citizens should have voting rights. Most state constitutions don't contain language that actively prohibits or allows voting by non-citizens. However, some smaller jurisdictions within states such as Vermont and Maryland do allow non-citizens to participate in local elections. Meanwhile, the DC City Council in the nation's capitol decided to give foreign nationals the right to vote in certain elections. Members of the group feel the residents deserve a voice. However, the measure still has a few more steps before becoming law.
What do you think about non-citizens having the right to vote?
Copyright 2022, RepublicanPress.org