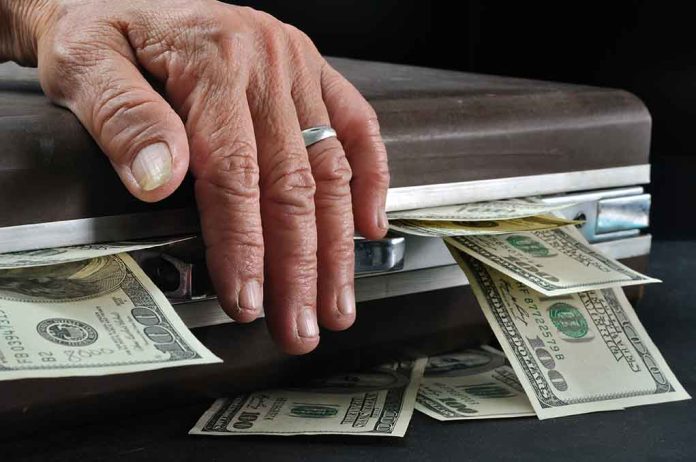 Michael Bloomberg Invests Millions in House Majority PAC
(RepublicanPress.org) – The midterm elections are just days away. Voters in many states have already begun sending in their mail-in ballots and heading to the polls to vote early. Campaigns across the country are making last-minute appeals to voters. One billionaire donor is helping the Left push its message.
On October 26, POLITICO reported former New York City Mayor Michael Bloomberg is donating another large sum of money to the House Majority PAC — $10 million. A spokesperson for the billionaire, Marc La Vorgna, said Bloomberg has had a relationship with House Speaker Nancy Pelosi (D-CA) for a long time and wanted to help her and the Democratic Party before the midterm elections.
"Bloomberg is sending another $10 million to the House Majority PAC. The donation comes as Democratic leadership labors for more dollars to protect seats and avert a massive red wave" https://t.co/z4lRsmbYcp

— Jonathan Lemire (@JonLemire) October 26, 2022
The large donation isn't the first to come from the former mayor. Bloomberg already gave $11 million to the PAC previously. The Hill reported Abby Curran Horrell, the House Majority PAC executive director, said the committee is "grateful for the support." He has also reportedly donated funds to a few Democratic candidates this season.
According to POLITICO, Pelosi called Bloomberg a "key resource" amid Democrats' efforts to push forward their agendas.
Bloomberg has been supporting other causes lately as well. News outlets have reported that over the last month or so, he's invested close to $30 million to support the Yes on Proposition 31, which would end the sale of candy-flavored tobacco in California.
Copyright 2022, RepublicanPress.org