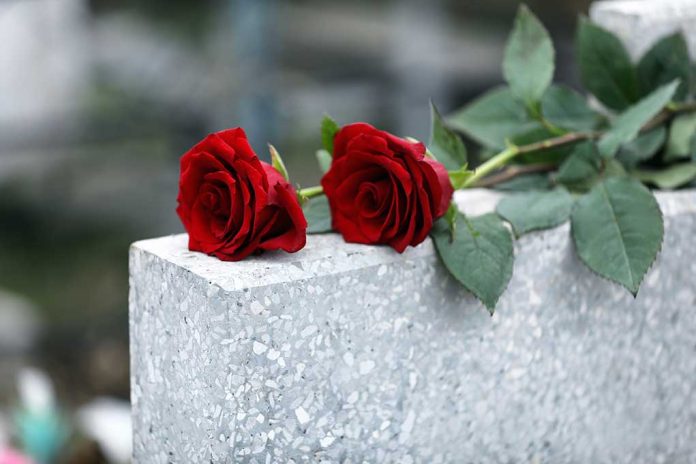 Hollywood Actress DEAD Following Horrifying Incident
(RepublicanPress.org) – Anne Heche, a prolific actor from Ohio, got her start in the business before she even hit her teen years. On August 5, the thespian crashed her car into a home in Los Angeles, California, engulfing the house and her vehicle in flames. Police said they found drugs in her system when they had blood drawn and were investigating the possibility that she had been driving under the influence. After more than a week in critical care, she died from her injuries.
Her costar on "Chicago PD," Jon Seda, posted his sadness about her death on social media, relaying the admiration and affection he had for his fellow actor.
This is so sad. I was fortunate to work with her briefly on #ChicagoPD She truly elevated the show. A joy to be around on and off screen. May she RIP. ❤️ https://t.co/S3igrC2Xcm

— Jon Seda (@JonSeda) August 13, 2022
After the announcement, the artist's eldest son, Homer, spoke out on behalf of himself and his brother, Atlas, expressing their love for their mother and sadness for the great loss. Several actors also shared their condolences, including her former partner Ellen DeGeneres, Zoe Whittall, and Antonio Banderas.
The actress' career started on a popular soap opera in the 90s, "Another World," and she went on to play countless roles in productions like "Donnie Brasco," "Six Days Seven Nights," "Return to Paradise," "John Q," and the remake of the classic horror movie "Psycho."
Lynne Mishele, who was inside the home at the time of the collision, also sent her well wishes and love to Anne Heche's family at this difficult and tragic time. Luckily, she was uninjured during the incident. People also started a GoFundMe for Mishele to support her after the crash.
Heche's family kept her on life support until doctors could find recipients for her organs. She was removed from the machines on August 14, nearly 10 days after the accident.
Copyright 2022, RepublicanPress.org