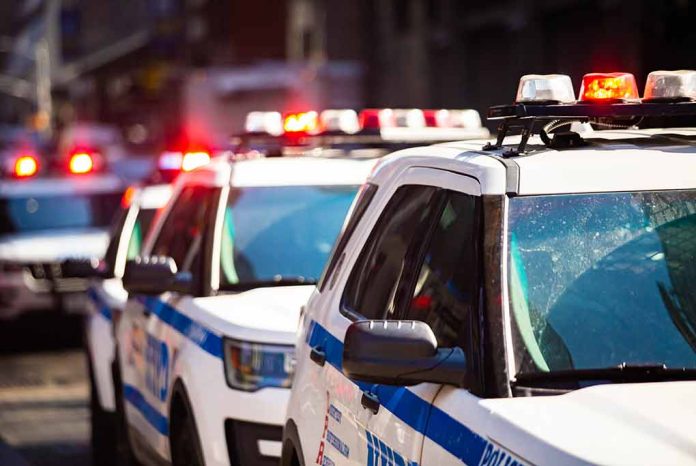 (RepublicanPress.org) – On July 10, NBC Miami reported that a 6-year-old girl was playing outside her Miami apartment building a few days earlier when a man tried to kidnap her. While the assailant was carrying the little girl away, she bit him on the arm, causing him to drop her. He then fled the scene, and she returned home safely.
A brave little girl fought off a would-be kidnapper in Miami, police said.https://t.co/iVNMYFGb76 pic.twitter.com/XrIzgbS122

— KATV News (@KATVNews) July 13, 2023
On July 18, the Miami Metro Police Department commended the youngster, Ah'lyric, for her outstanding bravery and quick-thinking skills that may have saved her life. According to the New York Post, the officers held a ceremony for the little girl and her family. The department gifted Ah'lyric with a police badge, a doll, and a brand-new bike.
The little girl's father was reportedly in tears at the ceremony, grateful that his daughter knew what to do and that she was able to return home safely.
The 6-year-old didn't start off in the yard by herself. In fact, reports revealed that Ah'lyric was playing outside with her siblings when they noticed a white Range Rover parked nearby. It's unclear whether or not the presence of the vehicle drew them inside, but all of the child's siblings headed indoors. That's when the incident happened.
According to her accounts, a strange man approached Ah'lyric and grabbed her arm, pulling her off the stoop. When she resisted, he picked her up, and that's when she chomped down on his arm hard enough for him to drop her on the ground. Apparently, the man then slapped the girl and ran off. Police soon arrested 32-year-old Leonardo Venegas for the attempted kidnapping. Authorities identified the vehicle and the suspect through surveillance footage, and a plate reader pinpointed the Rover, leading police to the alleged perpetrator.
Venegas is being held without bond at a local jail. Miami Police Capt. Freddie Cruz called the incident uncommon but worrisome.
Copyright 2023, RepublicanPress.org