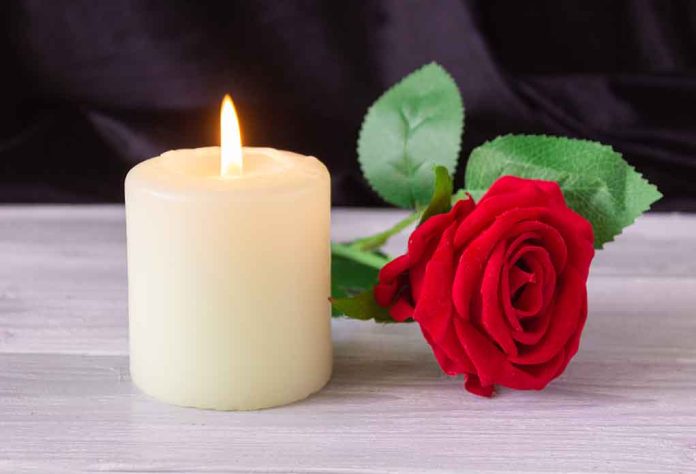 (RepublicanPress.org) – Lisa Marie Presley was thrust into the limelight from the moment she arrived. Her father, Elvis Presley, was one of the most famous singers in the world. Ultimately, she made a name for herself outside the shadow of her famous lineage, becoming a star in her own right. Now the world has lost her, just like they lost her dad.
On January 12, Priscilla Presley confirmed that her daughter passed away. Her family, friends and fans were shocked and saddened by the tragedy. She was only 54 years old, leaving behind two teenaged daughters.
My beloved daughter Lisa Marie was rushed to the hospital. She is now receiving the best care. Please keep her and our family in your prayers. We feel the prayers from around the world, and ask for privacy during this time.
-Priscilla Presley pic.twitter.com/j5oNfNMYJx

— Priscilla Presley (@Cilla_Presley) January 12, 2023
Before the public learned about Presley's untimely death, TMZ reported the singer was in the hospital following a cardiac event. The outlet reported that her housekeeper found her in her bedroom unresponsive, and her ex-husband, Danny Keough, started CPR until emergency services arrived. Reports say she had a pulse when first responders first began transport to the hospital. No cause of death has been announced.
In 1992, Presley cut her first demo but didn't release her debut album until 2003. "To Whom It May Concern" jumped to number five on the Billboard charts and reached gold status within two months. She continued sharing her voice with the world over the course of several years, releasing more albums and singles. Presley was also the sole owner of Graceland, her father's home and managed it for years.
In 2020, the singer suffered a tremendous loss when her son, Benjamin Keough, passed away from suicide. In August 2022, PEOPLE published an essay she'd written about the loss of her child. Presley said his death "destroyed" her.
"Grief does not stop or go away in any sense, a year, or years after the loss," she said. "Grief is something you will have to carry with you for the rest of your life, in spite of what certain people or our culture wants us to believe." Lisa Marie Presley https://t.co/qZM52ujgK8

— Benjamin Ryan (@benryanwriter) January 13, 2023
Presley attended the Golden Globes awards with her mother just two days before her death. She was there to support actor Austin Butler, who portrayed Elvis in the movie "The King." She called his performance "mindblowing," indicating that he nailed the role.
Celebrities were quick to express their condolences upon learning of Presley's death. Leah Remini said she was praying for Presley's family.
Thinking of and praying for Lisa Marie Presley, her three daughters, and her mom.

— Leah Remini (@LeahRemini) January 12, 2023
The Hollywood Reporter published a statement by Presley's ex-husband, Nicolas Cage. He said he was "heartbroken" and that she "lit up every room."
Copyright 2023, RepublicanPress.org