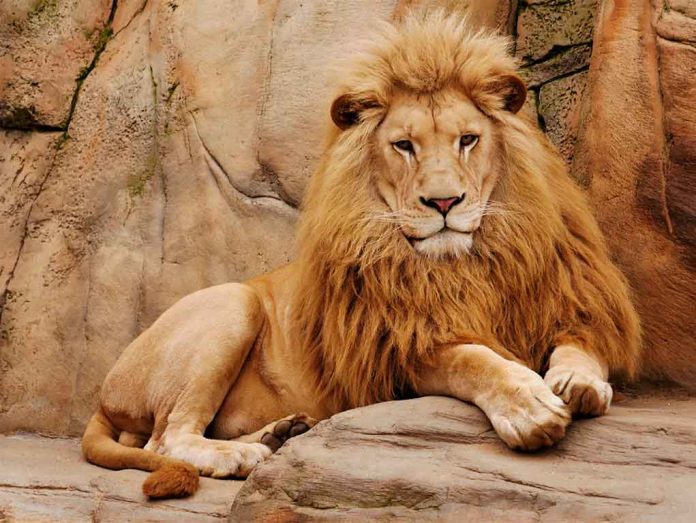 Lion KILLS Man After He Made The Worst Mistake Of His Life
(RepublicanPress.org) – Many tribes in Africa believe white lions to be "sacred beings" because of their "majestic appearance." They are rarely found in the wild. Two such lion cubs were living at the Accra Zoo in Ghana with their mother when a man breached the enclosure in an alleged attempt to steal one of the babies. That didn't end well for the intruder.
The female lion attacked him upon entry, killing the 40-something-year-old. Authorities are not completely sure of the man's motives for entering such a dangerous area, but many suspect theft as the motivator.
Man suspected of planning to steal rare white lion cubs mauled to death in zoo enclosure https://t.co/VYrxcAzf4c

— BBC News (World) (@BBCWorld) August 30, 2022
In order to retrieve the body, zookeepers had to remove the lion family from their enclosure, which they did with success. After the incident, officials visited the facility, which has been in operation since 1966, to make sure the zoo was safe for the public to visit.
The Forestry Commission noted no lion has ever escaped the Accra Zoo. Police are still investigating to find out how the man made it through to the "restricted area."
Deputy Minister for Lands and Natural Resources in Ghana, Benito Owusu Bio, pleaded with the public to refrain from entering such a dangerous area. Instincts dictate that a mother lion will violently protect her babies from potential threats.
Copyright 2022, RepublicanPress.org