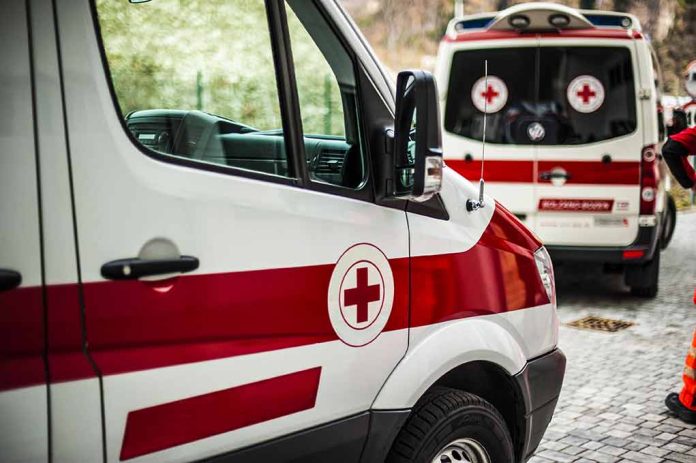 (RepublicanPress.org) – Born and raised in Newark, New Jersey's Democratic Lieutenant Governor Sheila Oliver made a choice to fight the many injustices in society at a very young age. In 2003, the citizens in her district elected her to serve in the New Jersey General Assembly, where she became the first African-American woman in the state to become speaker. Oliver was elected lieutenant governor in 2017, and she served that post until tragedy struck just a few days ago.
On July 31, media outlets reported that Oliver, who was serving as acting governor, was taken to Cooperman Barnabas Medical Center for a medical issue. Democratic Governor Phil Murphy's spokesperson did not reveal the reason for Oliver's trip to the hospital. The next day, the lieutenant governor's family issued a statement announcing that she had died. New Jersey State Senate President Nicholas Scutari (D) took over the duties as governor until Murphy returned from vacation.
The communication did not detail the cause of Oliver's death. Instead, her family praised their loved one for the work she did for her community and the state of New Jersey. They said she left a "legacy of dedication, service, and inspiration" behind and asked for privacy as they grieve their loss.
TRENTON, N.J. (AP) — New Jersey Lt. Gov. Sheila Oliver has died at age 71, governor's office says. pic.twitter.com/9TkWIc3Zot

— philip lewis (@Phil_Lewis_) August 1, 2023
The governor also made a statement, saying Oliver was a friend and partner and that he, his wife, and his children were "distraught" by the terrible news of her passing. Murphy said choosing the lieutenant governor as his running mate in 2017 was the "best decision [he] ever made." He went on to list some of Oliver's many accomplishments and offered his condolences to her family.
In 2019, Oliver gave a commencement speech to the graduating class at Columbia University, where she explained how she ended up in politics in the first place. She said that "a friend was running for state senate" and needed someone to run with him on his ticket, so she joined him.
Copyright 2023, RepublicanPress.org