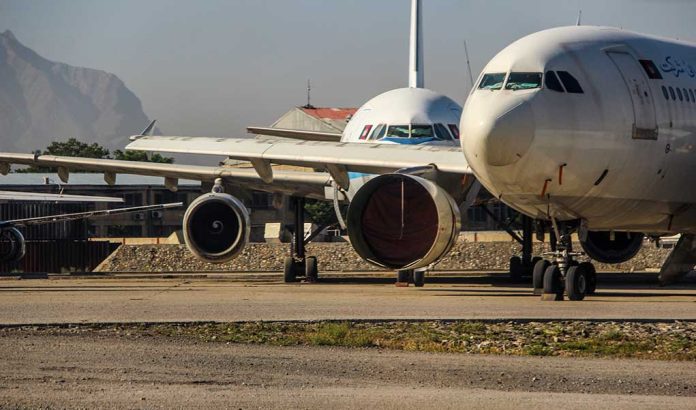 (RepublicanPress.org) – The United States and Afghanistan continue suffering the consequences of the Biden administration's withdrawal from the wartorn country. On August 30, 2021, Flag Officers 4 America, a group of retired military officers, released an open letter calling for the resignation of Joint Chiefs of Staff Chairman General Mark Milley and Defense Secretary Lloyd Austin for their role in the botched operation.
One hundred and thirty retired generals and admirals signed the letter, calling for accountability from the White House and Pentagon. They cited the men's "negligence in performing their duties," noting that initial estimates showed that military officials left approximately 15,000 Americans and about 15,000 Afghans who supported American troops stranded in areas controlled by the Taliban.
Additionally, an Islamic suicide bomber targeted the Kabul International Airport, killing 13 US service members and about 170 Afghans near the facility's Abbey Gate. Three US Marines remained hospitalized for more than a month due to injuries they sustained in the attack.
Fast-forwarding to the present, a recent report indicated that the leader behind the airport attack was recently killed.
Architect of the Gruesome Kabul Airport Bombing Reportedly Killed
On April 25, The Washington Post published an article discussing the death of the suspected mastermind behind the 2021 massacre at Kabul's international airport. Ironically, White House officials confirmed that the Taliban conducted the operation to take out the unnamed individual.
Biden administration officials identified the person as a leader of the ISIS-K chapter operating inside Afghanistan's borders. Pentagon spokesperson Gen. Patrick Ryder told The Washington Post (WAPO) the US wasn't directly involved in the Taliban-led operation to take out the terrorist leader.
The White House also declined to identify the suspect or provide details regarding their death, citing concerns regarding how the US collects intelligence information. Likewise, officials said they needed to protect future operations in the future.
However, White House spokesperson John Kirby confirmed the slain individual was a "key ISIS-K official" who was "directly involved in plotting operations like [the suicide bombing at] Abbey Gate." He characterized the extremist's death as the next "in a series of high-profile leadership losses" for the Islamic State.
Two White House officials spoke with WAPO about the targeted killing on the condition of anonymity. They said the suspected terrorist was responsible for multiple acts of violence in Afghanistan and hoped to carry out attacks on the West.
One of the administration officials said the killing of the suspected mastermind "represents" the continued pressure applied to ISIS-K members in "Afghanistan and beyond." He also said the operation was "emblematic" of the current state of affairs challenging terrorist groups "who might want to harm Americans."
Copyright 2023, RepublicanPress.org