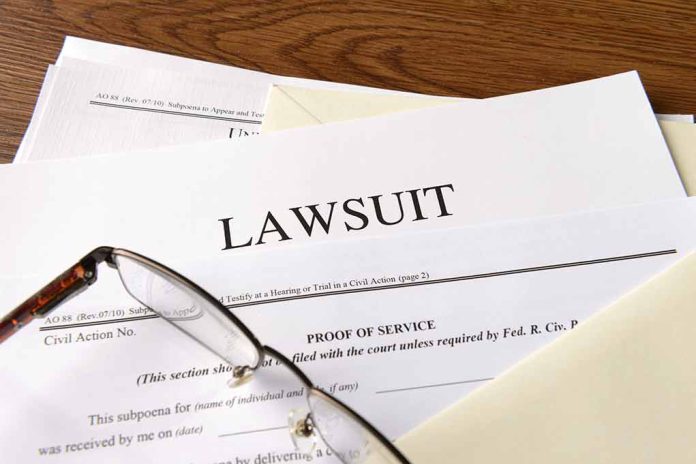 (RepublicanPress.org) – In mid-July, Sen. Dianne Feinstein (D-CA) ceded power of attorney to her daughter, Katherine, granting her some control over the senator's legal affairs. The former San Francisco judge quickly followed up by filing two lawsuits against her late stepfather's co-trustees. The first focused on a beach house valued at millions of dollars; the second questioned whether those trustees were lawfully appointed. The younger Feinstein recently filed an additional lawsuit against them on her mother's behalf.
On August 8, Feinstein's lawyers filed a third lawsuit against the co-trustees of the Richard C. Blum Revocable Trust (RCB Trust) in her capacity as her mother's "attorney-in-fact." The 22-page document (including six exhibits) contained several allegations involving the children of her late husband, Richard Blum. The former head of Blum Capital passed away in February, leaving behind an estate valued in the hundreds of millions of dollars by some accounts.
Sen. Dianne Feinstein (D-Calif.) alleges in a new lawsuit that she is the victim of financial elder abuse and is being denied access to funds from her late husband's estate. https://t.co/3A4HIx4caT

— The Washington Post (@washingtonpost) August 17, 2023
The lawsuit claims the co-trustees of Blum's estate were "wrongfully withholding distributions" to the senator and "diverting assets," acts the court filing claims were executive in "bad faith." The petition also claims the co-trustees "funded gifts" or forgave the "indebtedness" of Blum's three daughters from a previous marriage. He didn't have any children with the senator.
The petition asked the court to provide six forms of relief in the form of orders directing the trustees to take the following actions.
Provide a full account of their administration of the RCB Trust from the time of Blum's death through the last date they fully funded the senator's marital trust.
Transfer Blum's interest in real properties co-owned by his daughters, $5 million in cash, and marketable securities into the marital trust.
Pay an unspecified amount of punitive damages for the "reckless disregard for [Feinstein's] interests" stemming from their malicious and intentional acts of bad faith.
Set aside any gifts rendered in violation of the RCB Trust's terms and use them to fund the marital trust.
Disgorge themselves from any compensation from the RCB Trust until they fully fund the marital trust.
Pay twice the value of any assets recovered by the lawsuit and all legal fees associated with the suit to compensate for damages related to financial elder abuse.
The petition also asked the court to grant two additional forms of relief. The first request asks the court to issue an order to suspend the co-trustees and appoint a temporary trustee, pending a decision to remove them. The second asks the court to prohibit the trustees from using any money from the RCB Trust to defend against the lawsuit.
Copyright 2023, RepublicanPress.org