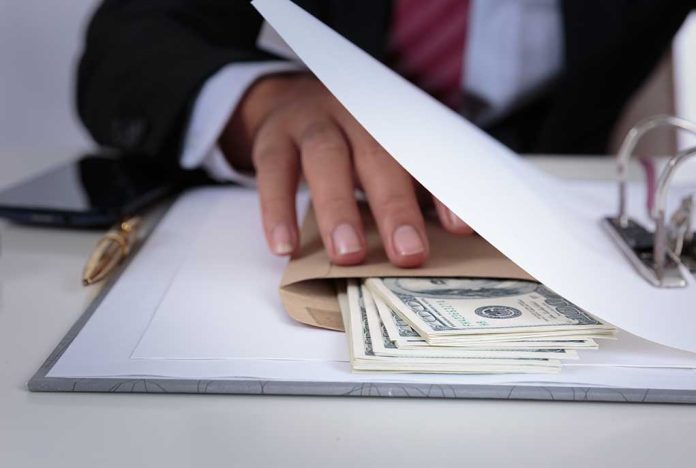 (RepublicanPress.org) – The House Oversight Committee maintains an entire page on its government website dedicated to the group's investigation into the Biden family. A summary of the page explains that Republicans, led by Chairman James Comer (R-KY), are trying to determine if any of President Joe Biden's or his family's alleged domestic or international business dealings have compromised the president or national security.
So far, there have only been accusations, and no charges of any kind have been brought against the Biden family. According to CBS News, Comer and Senator Chuck Grassley (R-IA) now say they have a whistleblower claiming to have proof Biden took "money for policy decisions" when he was vice president.
Details About the Alleged Scheme
On May 3, Grassley posted a press release stating he and the Kentucky lawmaker sent a letter to FBI Director Christopher Wray and Attorney General Merrick Garland. The legislators claimed the unnamed whistleblower disclosed that the FBI has an unclassified form that outlines an "alleged criminal scheme" involving a foreign national and then-Vice President Joe Biden. Although the pair seemed confident the document in question, FD-1023, describes the supposed crime in-depth, the lawmakers themselves couldn't provide any details on the matter.
Grassley and Comer subpoenaed Wray and demanded that he produce the form for their examination by May 10. Comer said the information from the apparent whistleblower "raises concerns" that Biden was involved in some kind of "bribery scheme." He said Americans need to know for certain whether or not the president "sold out" the US when he was serving under former President Barack Obama.
White House Reaction
White House spokesman for Oversight and Investigations Ian Sams posted his reaction to the allegations on Twitter. He indicated the attack against Biden was nothing new. Sams said congressional Republicans have been after the president, launching "unfounded politically-motivated attacks" for five years now — without any evidence. The spokesperson claimed that the GOP members of Congress have gotten into the habit of throwing around rumors instead of facts.
Sams stated Biden has been more open about his finances than any other president, releasing 25 years of his tax returns for the public to see.
For going on 5 years now, Republicans in Congress have been lobbing unfounded politically-motivated attacks against @POTUS without offering evidence for their claims. Or evidence of decisions influenced by anything other than U.S. interests.

They prefer trafficking in innuendo. https://t.co/ZjV46xvjit

— Ian Sams (@IanSams46) May 3, 2023
The FBI reportedly received the subpoena, but the bureau wouldn't comment on whether or not they'll produce the form — if it exists at all. In their letter to Wray and Garland, Grassley and Comer admitted they weren't sure if the FBI took any steps to investigate the alleged matter. However, the legislators did indicate they had little confidence in the DOJ or the FBI to investigate without oversight from Congress.
Copyright 2023, RepublicanPress.org