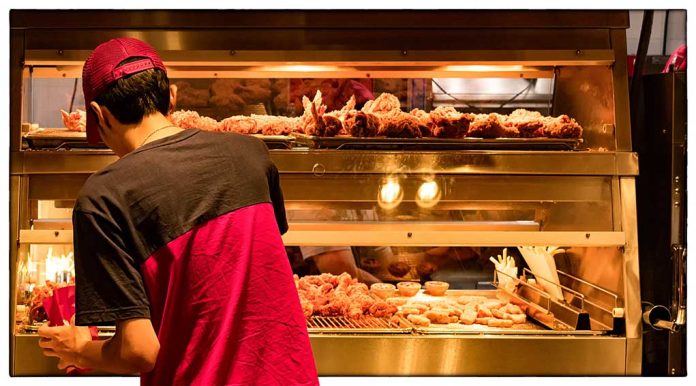 (RepublicanPress.org) – Minimum wage standards are set by the Fair Labor Standards Act and various state and local laws. The federal minimum has sat at $7.25 per hour since July 2009, despite a 10-year call by labor groups for $15. However, a new report indicates that some states are pushing for greater minimum wage increases.
On March 28, the Associated Press reported that pro-labor forces are proposing wage increases to $20 or more per hour in several states, including California, Massachusetts, and New York.
US states looking to boost minimum wage to $20 as inflation issue continues https://t.co/c4pWKmSll3 – @politic_talks #Politics #Political

— Politic Talks (@politic_talks) March 28, 2023
The minimum wage in California currently sits at $15.50 for all workers, but legislation signed in September would increase wages to $22 per hour for fast-food restaurant workers.
New York lawmakers like state Senator Jessica Ramos (D-District 13) hope to push through an increase to "nothing less" than $21.25 when the legislature finalizes the state's budget in April. Likewise, Massachusetts legislators have proposed a bill raising the minimum wage to $20 by 2027 from its current rate of $15 per hour.
A total of 12 states currently adhere to the federal minimum wage, and California is the only state mandating more than $15 per hour. Washington DC workers will see an increase to $17 per hour for all workers on July 1, from its current level of $16.10.
For employers with workers in multiple states, keeping up with the various minimum wage rate changes can be daunting. And in 2022, nearly half the country will increase wages for hourly workers. Check out this article for everything you need to know. https://t.co/DJLUNhVOEd pic.twitter.com/x4cTrQkzTY

— Paycor (@PaycorInc) January 6, 2022
Paycor recently reported that nine states had passed legislation raising their minimum wage to $15 per hour, including:
Connecticut (2023)
Massachusetts (2023)
New Jersey (2024)
Delaware (2025)
Illinois (2025)
Maryland (2025)
Rhode Island (2025)
Florida (2026)
Virginia (2026)
Fox News reported on pushback to the proposed wage increases. Opponents of the pay hikes say they would put an additional strain on small businesses trying to keep pace with inflation.
New York bowling alley owner Cindy Lee said she's already struggling to pay off loans she obtained during the recent statewide lockdowns. She said a sudden wage increase would devastate her business, adding that she "definitely will have to cut corners…with employees" if the proposed pay hike goes through.
Barry Nicholson, the owner of four small retail outlets, echoed that sentiment, stating that an increase to $21.25 would act as a "smack in the face" to small business owners.
Copyright 2023, RepublicanPress.org