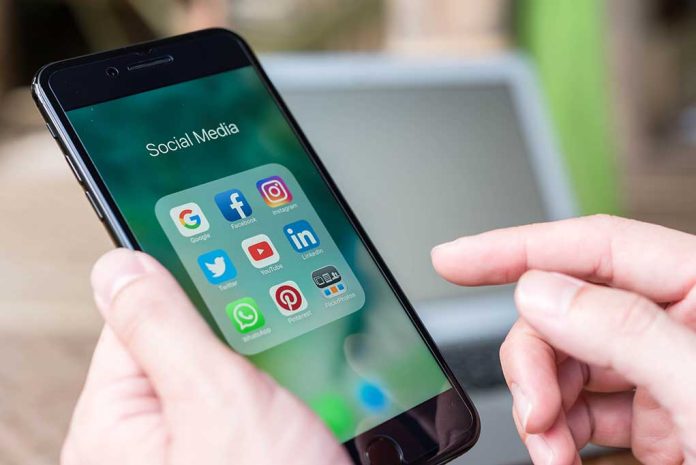 (RepublicanPress.org) – US Senators Marsha Blackburn (R-TN) and Richard Blumenthal (D-CT) teamed up on February 16, 2022, to introduce the Kids Online Safety Act of 2022 (S.3663). The legislation is aimed at protecting children and teenagers from "serious dangers" associated with Big Tech's online platforms.
Blackburn, the ranking member on the Subcommittee on Consumer Protection, Product Safety, and Data Security, noted the importance of establishing the "necessary safety guiderails" for online platforms to "give parents… peace of mind."
Likewise, Blumenthal, the subcommittee's chair, stressed the importance of giving parents and kids the "tools and safeguards they need" to protect them from "harmful content" and to hold online platforms accountable for their shortcomings. He also accused Big Tech companies of failing America's youth by "putting profits above kids' safety."
Blackburn and Blumenthal spearheaded a series of subcommittee hearings and took testimony from social media companies and safety advocates on Big Tech's alleged failure to protect children on their platforms. Then, on July 27, 2022, the Senate Committee on Commerce, Science, and Transportation approved S.3663 during an executive session.
The measure remained dormant until December, when the two senators pushed and failed to include the bill in a year-end budget package. However, they want another shot at passing online protections for kids and teens.
Renewed Push To Pass the Kids Online Safety Act
On February 14, 2023, Sen. Blumenthal issued a press release detailing his recent call on Congress to pass the Kids Online Safety Act during a meeting of the Senate Judiciary Committee earlier that day. According to the notice, he blasted Big Tech companies during his opening statement accusing them of inflating profits by "exploiting" the suffering of kids and their families.
Additionally, he expressed his outrage that lawmakers failed to pass S.3663. He also his alarm at Big Tech's pattern of "pillaging the public interest" by using an army of lawyers and lobbyists.
Blumenthal bolstered his argument for passage of the measure by connecting his concerns to the February 13 release of a CDC survey that showed that nearly two-thirds of female students "experienced persistent feelings of sadness and hopelessness," and almost a quarter indicated they "made a suicide plan."
Drawing on those findings, Blumenthal said the situation constituted a public health emergency "driven by Big Tech's black box algorithms," which are helping kids spiral.
Blumenthal concluded his remarks by warning that the crisis will persist until Congress cares more about passing the Kids Online Safety Act than it does about Big Tech companies.
As a fitting epilogue, Sen. Blackburn reported last year that 140 technology and advocacy groups endorsed S.3663. Likewise, including her, the measure had 12 cosponsors, including heavyweights like Senators Marco Rubio (R-FL) and Amy Klobuchar (D-MN).
Copyright 2023, RepublicanPress.org