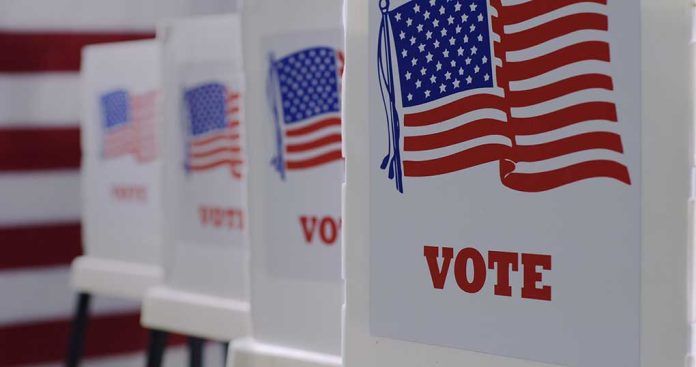 (RepublicanPress.org) – Moderate Senators Kyrsten Sinema (I-AZ) and Joe Manchin (D-WV) have helped level the playing field for Republicans over the last couple of years. They thwarted Democratic-led efforts to eliminate the filibuster rule, which requires 60 votes to advance a measure instead of a simple majority. Adding fuel to the fire, Sinema announced her decision to become an Independent in early December 2022. A Democratic lawmaker recently announced his plan to challenge her in 2024, potentially imperiling her reelection.
On January 23, US Rep. Ruben Gallego (D-AZ) announced his decision to run for US Senate, potentially turning the state's 2024 Senatorial election into a three-way race. His accompanying three-minute video presented the usual political fare. Gallego discussed his Latino roots as a first-generation American, his military service, and his struggle with PTSD, which is related to his deployment during Operation Iraqi Freedom.
Growing up poor, all I had was the American dream. It kept me going: as a kid sleeping on the floor, a student scrubbing toilets, a Marine losing brothers in Iraq.

Today, too many Arizonans see their dream slipping away. I'm running for the U.S. Senate to win it back for you! pic.twitter.com/ofUvUYRcTP

— Ruben Gallego (@RubenGallego) January 23, 2023
Gallego has already launched a website for his campaign that lashed out at Sinema, accusing her of betraying Arizona families. The site accused her of putting "her own interests" above those of her constituents by accepting campaign donations from the "wealthy and well-connected" to protect their interests.
Gallego lists several priorities should voters elect him, like promoting President Joe Biden's climate change agenda and expanding voting rights. He also talked about raising the minimum wage, taxing the rich, regulating businesses, and the usual Democratic Party talking points. He neglected to elaborate on his plan regarding immigration and border security, although he stressed his Latin-American heritage throughout the site.
Rep. Gallego is the first person to announce a campaign for Sinema's position. Newsmax reported that potential Republican challengers include allies of former President Donald Trump, like former Senate candidate Blake Masters, 2022 Republican gubernatorial nominee Kari Lake, and Pinal County Sheriff Mark Lamb.
Gallego's entry into the race could be a gift for Republicans. Sinema not only caucuses with Democrats but only voted against Biden-supported measures four times during the last Congressional session. Will Gallego ultimately split the Democratic vote in Arizona?
Copyright 2023, RepublicanPress.org